Turboprop manufacturer ATR has secured an order for three ATR 72-600s from Gabon-based Afrijet as well as a preliminary commitment from Japanese start-up Toki Air for two ATR 42s.
Speaking at a press conferrence at the Dubai air show today, Afrijet chief executive Mark Gaffajoli said the aircraft would be used to renew part of its exsiting fleet ATR turboprops.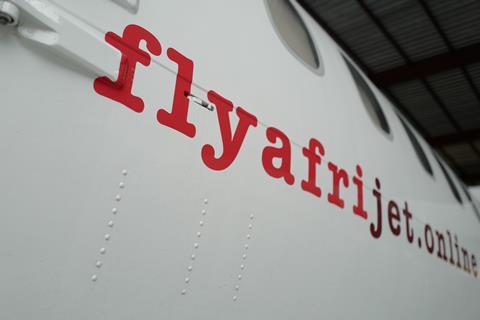 "We are operating six ATR 72 and 42s. All of them are -500s except one 72 which started -600 operations in January. The acquistion of these -600s is to replace the -500s dedicated to scheduled services and will come in 2022 and 2023," he says. The remaining -500s are for charter services.
ATR senior vice-president, commercial, Fabrice Vautier, says the Afrijet deal is part of 29 orders ATR has secured since the start of the year.
That includes the 12 ATR 72 commitments from Air Corsica, Binter Air and Tarom disclosed earlier during the air show, together with an order earlier this year from SkyExpress for six ATR 72s and from Japan Air Commuter for one ATR 42. The order figure also includes unidentified commitments for five ATR 72s and two ATR 42s.
"It is a sign of how the market is recovering," he says.
ATR also flagged a potential new Japanese customer for its in-development short take-off and landing (STOL) version of its ATR 42-600, which is set for first flight in 2023.
Vautier says: "We have signed a letter of intent with a new Japanese operator Toki Air which will start operating two leased ATR 72-600s next year and with whom we are entering final negotiations for the supply of one ATR 42-600 and one ATR 42-600S. So they will be the first operator the STOL in Japan."