Boeing Capital has secured a sale agreement with Sky One FZE for three Rolls-Royce powered Boeing 777-300s.
Privately-owned Sky One is based in the United Arab Emirates, and specialises on dry & wet leasing, maintenance, MRO, training, operations, and other areas, says Boeing.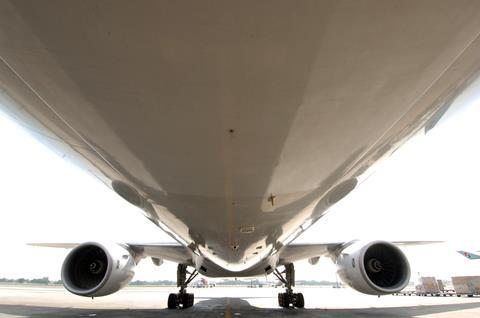 "With the addition of three 777-300s powered by Rolls-Royce engines to our fleet, we plan to operate additional commercial flights and further diversify our air charter service offerings," says Sky One chief executive Charles Szar.
"Sky One FZE operates Hajj and Umrah charters and provides additional capacity seasonally by wet leasing to airlines and we are pleased to move from four engine 747s to newer 777-300s."
Boeing did not disclose terms of the deal, such as the delivery schedule and value.
According to Cirium fleets data, Boeing Capital manages three former Singapore Airlines 777-300s that are powered by R-R Trent 892 engines, and are listed as being in storage. The average age of the three jets is 16.9 years.
The aircraft are among 39 Trent 892-powered 777-300s that are in service or in storage globally.