Abu Dhabi-based Calidus has unveiled its heavily-armed B-350 at the Dubai air show, with the two-seat platform capable of carrying a broad variety of air-launched weapons.
Believed to be powered by a Pratt & Whitney Canada PW127C turboprop, the two-seat design boasts 12 under-wing hardpoints, along with an electro-optical/infrared sensor turret beneath its fuselage.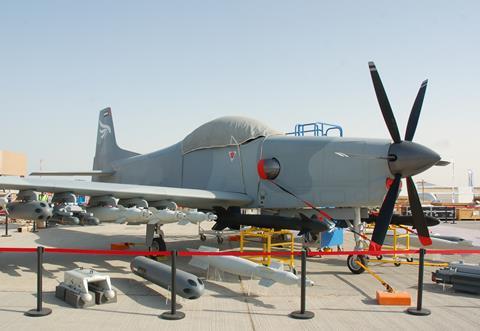 Armament options include laser-guided bombs, air-to-surface missiles, unguided rockets and air-to-air missiles.
The United Arab Emirates air force is launch customer for the smaller Calidus B-250 armed turboprop, with 24 of the P&WC PT6A-powered type on order.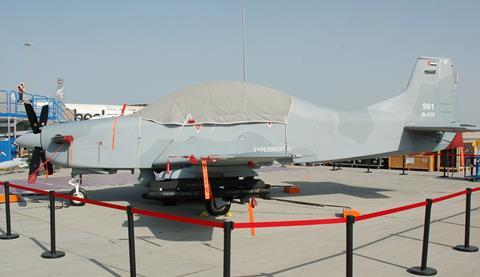 The in-development model is on show alongside its larger sibling, carrying dummy Halcon Desert Sting 16 air-to-surface missiles and Thunder P32 guided bombs.