CFM International says it is in active talks with Airbus and Boeing about its in-development open-fan RISE (Revolutionary Innovation for Sustainable Engines) programme as it continues to work on a prototype with a view to testing it in flight around "mid-decade".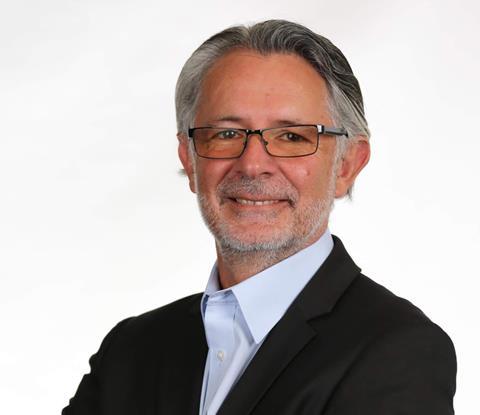 Meanwhile, the GE Aerospace-Safran joint venture will next year roll out a set of improvements to its Leap engine, including high-pressure turbine (HPT) blades and nozzle, to tackle durability problems experienced by customers in the Middle East, where sand and dust particles can be a hazard.
CFM chief executive Gael Meheust says both partner companies are targeting significant resources at RISE, which was launched in June 2021, with more than 1,000 engineers dedicated to developing architectures including the open fan, a compact core, advanced combustion technology, and hybrid electric systems.
"This is no longer some kind of future concept," he says. "It's our day-to-day work. We are cutting metal with the aim of flying a demonstrator around mid-decade."
CFM is aiming to achieve a 20% improvement in fuel efficiency and CO2 emissions compared with its current Leap engine. Meheust says a conceptual design review for the open fan is complete and more than 100 tests have been carried out as part of a technology maturation phase.
"We are learning a lot and are pleased with the results we are achieving," he says. Depending on "airframer strategies", an engine based on the RISE effort could "potentially enter commercial service in the 2030s".
GE and Safran are carrying out the improvements on the Leap after acknowledging that the current engine is not achieving time on wing levels of its CFM56 predecessor in the Middle East and North Africa. Variants of the Leap power all Boeing 737 Max aircraft and the majority of A320neo family types, where it is an option alongside the Pratt & Whitney PW1100G.
The redesigned HPT blade has been tested in a "proprietary" dust ingestion rig that has enabled CFM to "replicate the distress modes" in that region, says Meheust. This includes creating simulated dust particles similar to that found in that desert climate.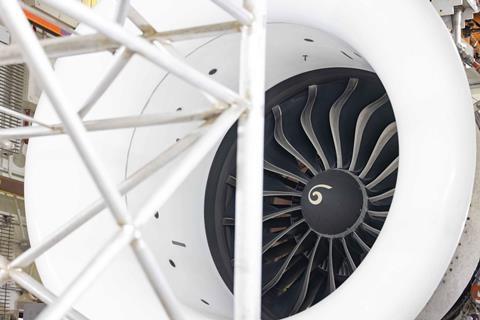 CFM will also introduce next year a retrofittable reverse bleed system that it says will mitigate carbon build up, or coking, in fuel nozzles, a phenomenon experienced with almost all engines when un-combusted fuel evaporation, after engine shutdown, causes the formation of carbon deposits. These can build up and impact engine performance.
Speaking on the eve of the show, Meheust also said that, despite ongoing supply chain challenges, CFM would deliver 45% more engines this year than in 2022 – although it had originally forecast a figure of 50%. The company has a backlog of more than 10,000 engines, representing five years of production.