European regulators have issued a safety reminder to operators of Rolls-Royce Trent 900-powered Airbus A380s after the propulsion specialist found that it had lost track of certain life-limited parts for the engine which should have been replaced and destroyed.
Rolls-Royce, in common with other engine makers, returns flight-test engines to production standard for commercial service. During this process, several life-limited parts are removed and should be destroyed.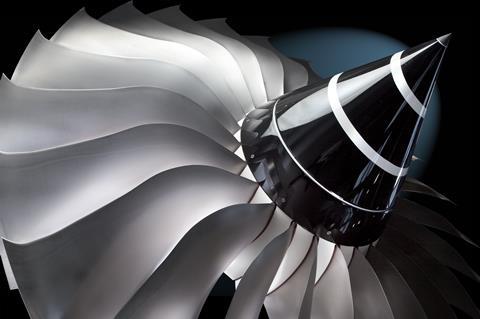 But in an airworthiness directive issue on 22 July, the European Union Aviation Safety Agency (EASA) said that Rolls-Royce's records covering this process for the Trent 900 were incomplete.
"Following investigation, some of these components could not be located, nor confirmation obtained, of the destruction of these parts, which should have been removed from engines during their initial upgrade from flight test to in-service standard."
Installation of the parts – including specific rotors and discs from the intermediate- and high-pressure turbines and compressors – could lead to their failure "possibly resulting in high-energy debris release, with consequent damage to, and reduced control of, the aeroplane," says EASA.
Its airworthiness directive mandates removal from service of all the affected parts and "also prohibits (re)installation of affected parts on any engine."
Rolls-Royce adds: "On this occasion we have retrospectively discovered that the status of some parts cannot be fully identified.
"As a result we are ensuring they cannot be reinstalled on any Trent 900 as communicated to our customers and MRO partners in 2018. This directive confirms and mandates this as a further precaution."