As the aerospace industry works toward recovery in 2022, there exists within the turbofan manufacturing supply chain an unmistakable sense of deja vu.
Think back to the years immediately before the pandemic. Back then, engine makers were struggling to keep pace as Airbus and Boeing worked to increase assembly of narrowbody jets. Shortages, notably of cast and forged engine components, were holding things up.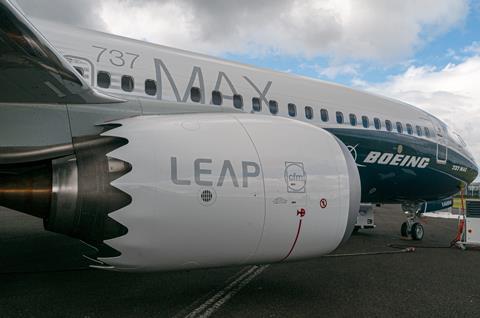 Such troubles evaporated amid the pandemic as airlines grounded jets and deferred deliveries of new Airbus and Boeing narrowbodies.
But the same familiar engine supply shortages have emerged again as the industry awakens from the downturn.
Aerospace executives and analysts are again raising alarm. They say long-standing engine supply issues are being made worse by new Covid-era pressures, among them inflation and lack of skilled workers.
Such factors are bearing down on the companies that make engine components, raising uncertainty about how fast suppliers will be able to produce the complex, labour-intensive components needed by companies like Pratt & Whitney and CFM International.
Asked on 26 January about Boeing's top supply constraints, chief executive David Calhoun responded: "The old engine questions, and castings and forgings… That has already constrained our outlook."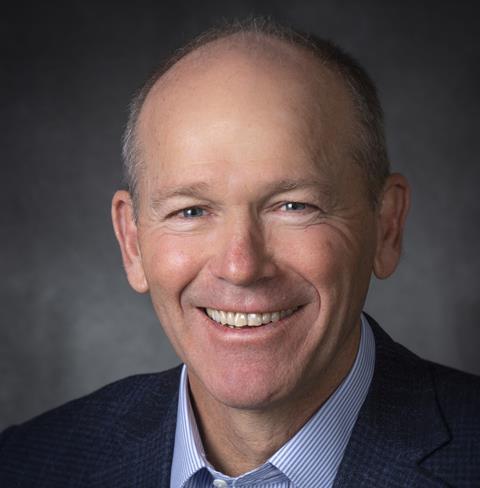 The entire turbofan chain faces a tall task: keep pace as Airbus and Boeing try to significantly hike production.
"The OEMs have got some wishes on build rate… The chances of making this ramp up are pretty small," Cliff Collier, principal at aerospace advisory Charles Edwards Management Consulting, said in February at PNAA Advance, an aerospace suppliers' conference near Seattle.
FAMILIAR PROBLEMS
Collier was among many attendees who warned of supply chain struggles.
The old, familiar casting and forging shortages are back, aerospace consultant Kevin Michaels, managing partner of AeroDynamic Advisory, said at the event.
Before the 737 Max grounding in March 2019, Boeing was cranking out 737s at a brisk clip of 52 monthly. Likewise, Airbus in 2019 delivered an average of nearly 54 A320-family jets monthly. Business was booming, and both airframers were eyeing further rate gains.
But P&W, which makes PW1100Gs for some A320neo-family aircraft, and CFM, which makes Leap turbofans for both A320neos and exclusively for 737 Max narrowbodies, were struggling to keep up.
"Trying to get additional capacity into the supply chain on the casting front is very, very difficult," Gregory Hayes, chief executive of P&W parent Raytheon Technologies, said in 2019. At the time, Hayes was boss of P&W's then-parent United Technologies.
In 2019, P&W shipped 746 large commercial aircraft engines, while CFM, a joint venture of Safran and GE Aviation, sold 1,736 Leap powerplants.
The pandemic and the Max grounding in the case of the Leap sent those numbers tumbling. P&W shipped 546 large commercial engines in 2020, and 623 in 2021, while CFM sold 815 Leap turbofans in 2020 and 845 in 2021.
As work dried up, some small suppliers of engine components closed shop. Others moved away from aerospace to produce components for other sectors, says Alex Krutz, managing director of Patriot Industrial Partners, an aerospace and defence advisory.
Many companies survived the downturn thanks partly to government aid, analysts note. Firms also slashed workforces and shuttered operations.
Those included Berkshire Hathaway-owned Precision Castparts, an Oregon-based producer of critically important forged and cast engine components, including airfoils, fan frames, and turbine shrouds. In 2020, Precision said it was cutting 40% of its workforce. Another supplier of metallic engine components, Pittsburgh-based Howmet Aerospace, also laid off staff amid the pandemic. Other companies throughout the engine supply chain did the same.
"They laid off people, and now they have to bring them back," Krutz says.
That is no easy task.
"You don't hire people to make… turbine blades off the street," adds Michaels.
ASSEMBLY RATES
As before, the turbofan chain faces the incredibly difficult challenge of keeping pace as Airbus and Boeing once again work to increase their assembly rates.
The US airframer wants to bring 737 production to 31 jets monthly this year. Airbus has laid out more-ambitious plans. After delivering about 40 A320neo-family jets per month in 2021, the European airframer wants to hit monthly-rate 65 by summer 2023.
"It's absolutely fantastic news that these build rates are going up… What a great problem to have," says Gary Lowe of Thyssenkrupp Aerospace's North American business. But, he warns: "It's going to be a lot more lumpy and problematic than many people realise."
Michaels suspects more suppliers might fold. "You will see more failures in the next 18 months than you saw in the previous 18 months," he says. "It is harder to ramp up than to ramp down."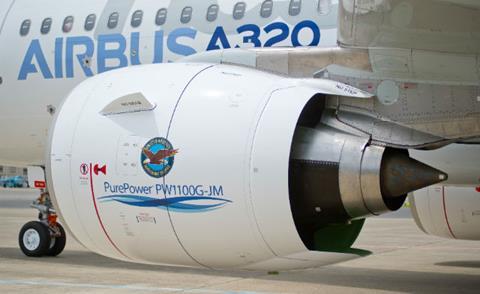 Aerospace executives are also calling out concern.
Speaking during Raytheon's 2021 earnings call on 25 January, Hayes warned of supply chain and labour troubles.
"We see some labour shortages with skilled positions," he says, adding that Raytheon faces "its share of supply disruptions". Hayes cited tight supply of "castings" due to a "shortage of welders".
Safran has raised concern about the aerospace supply chain's ability to cope with narrowbody engine rate increases. The 845 Leap engines delivered by CFM in 2021 was short of the company's October 2021 forecast of 900 shipments.
Briefing analysts on 24 February, Safran chief executive Olivier Andries cited "shortages of parts, especially coming from [CFM's] US supply chain".
FRAGILE SITUATION
"I would like really to stress the fact that the supply chain has been extremely fragilised. The situation is extremely acute in the USA," said Andries.
Despite challenges, CFM remains optimistic about its ability to deliver.
"Our engine production rates are fully aligned with Airbus for the A320neo family, and the Boeing 737 Max aircraft demand, through [2023]", CFM tells FlightGlobal. The company intends to produce about 2,000 Leaps in 2023.
"We are working with our airframer customers on rates [and]… will make a decision by mid-year on future rate rises for 2024 and 2025," CFM adds.
P&W did not respond to a request for comment.
Castings and forgings are ongoing pinch points due to complex manufacturing processes and exacting specifications.
"It's a black art," says Krutz. "Engine components [are] arguably the hardest part of the plane to make."
Voids, porosity, "micro cracks" and minute product defects force such manufacturers to discard an outsized portion of their product, he says. Manufacturers of metal turbofan components sometimes must make "two to get one".
"You can get these defects that won't be accepted by the customers, because it might limit the life of their engine," Krutz says. Once the metal is pressed or poured, it largely cannot be reworked. "They have to scrap it."
Consider how that could play out as Airbus and Boeing hike production. A rate of 100 narrowbodies monthly – roughly the airframers' combined goals – necessitates 200 engines. If a metal component supplier must discard half its product due to defects, that supplier faces the prospect of needing to make 400 copies of that component monthly.
"It's going to be extremely challenging," Krutz says of the chain's ability to ramp production. "I think, eventually, the supply chain will get there."
Such troubles are compounded by fresh factors like inflation and labour shortages, analysts say.
Many former employees, after being laid off, took jobs elsewhere. Those workers are no longer waiting around for the phone to ring – many found work at other aerospace companies, or even outside the industry.
GLOBAL TENSIONS
Broader geopolitical factors are also at play, including global tensions, which are pushing governments to increase military spending, says Richard Aboulafia, another analyst with AeroDynamic. "This is the most buoyant aerospace defence market I've seen."
As a result, defence OEMs and large contractors have launched into hiring mode; they are filling positions with workers poached from smaller aerospace suppliers.
"A lot of people have been hired away by the defence firms, because defence spending is going gangbusters," says Aboulafia.
Such large contractors often work under government contracts that permit them to pass increased costs to government customers, helping skirt inflation, the analysts note.
A new cadre of well-capitalised aerospace start-ups are also competing for labour. Those include electric air taxi developers, some of which have landed hundreds of millions of dollars in investment. Their designs may be unproven, but many such companies have enough cash to attract top aerospace engineers.
Such factors are trickling into the engine supply chain and pooling at the feet of small suppliers, which are particularly impacted, Krutz says. The smaller companies already tend to pay less than larger firms. Now, they must hike pay to keep existing employees and to attract new ones.
"Bigger companies are setting the standard for higher wages," says Krutz. "It takes talent from the lower tiers [and] makes the lower tiers… have to pay more for the existing and new talent coming in."
Many industries face similar problems, but Krutz says engine makers are particularly affected, because they rely to an outsized degree on components sourced from smaller companies.
These firms, which might have $10 million to $100 million in annual revenue, form the "tail" of the turbofan supply chain. They include "lots of mom and pop shops that do very specialised type of work", such as manufacturing valves, nozzles or wire harnesses.
Compared to other manufacturers, engine makers have "a longer tail", Krutz says. He estimates 20% of their spending goes to smaller companies, which often make the same components as other suppliers. The OEMs added small shops to their chains over years, part of a strategy to avoid disruptions when suppliers struggle.
Inflation has also been pushing up material costs, and broader supply chain disruptions have been delaying delivery of raw materials.
"Inflation is seeping in. At some suppliers… it's 10% or more," says Michaels.
Krutz says 12 to 15 months might pass between when an engine supplier orders materials to when those materials become a completed product.
"That's a big, big pressure… financially for those forging businesses," he says. "It stresses your balance sheet."
It all adds up to an aerospace supply chain ripe with uncertainty.
"Demand from Airbus and Boeing and Embraer… [is] going up every week," says Mark Stuckey, vice-president of global aerospace and defence at aluminium supplier Arconic. "This supply chain disruption… in addition to the build-rate ramp up, just means there are going to be all kinds of problems."