The Federal Aviation Administration has proposed that airlines take steps to address the risk that GE Aviation GEnx turbofans might experience uncommanded increase in thrust.
Those engines power Boeing 747-8s and 787s.
The proposed airworthiness directive (AD) responds to "an in-service occurrence of loss of engine thrust control resulting in uncommanded high thrust", says the FAA in regulatory documents released on 15 April.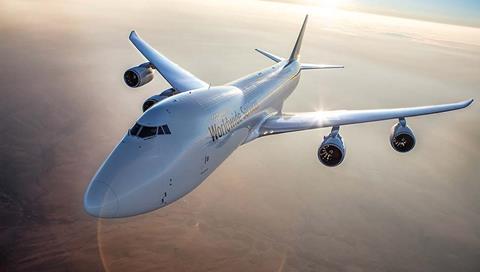 That instance did not involve a GEnx, but rather a GE90 – the engine that powers 777s.
However, the event stemmed a component shared by both engine types – the "electronic engine control (EEC) MN4 microprocessor", says the FAA.
"Analysis by the manufacturer found accumulated thermal cycles of the MN4 integrated circuit in the EEC, through normal operation, causes the solder ball joints to wear out and eventually fail over time," the FAA says.
"Since the GE90 and the GEnx model turbofan engines share the same EEC hardware and experience similar thermal and vibratory environments, the manufacturer determined that GEnx model turbofan engines are susceptible to the same type of failure."
The FAA addressed the same issue in GE90s through an AD that took effect in October 2020.
In 2020 and 2021, GE issued service bulletins to prevent the risk in GEnx engines, documents show.
The engine maker says it is addressing the issue with customers, noting that 11,000 cycles typically equates to 18-20 years of operation.
Under the FAA's proposal, airlines would be required to replace the microprocessors by following steps described in those bulletins. The FAA would require replacements be completed before each engine's EEC completes 11,000 flight cycles, and repeatedly before the EECs complete 11,000 cycles since the last replacement.
Additionally, the proposal would require airlines to update their minimum equipment lists to specify that aircraft cannot be dispatched if the jets' engine indicating and crew alerting systems display certain status messages.
The FAA estimates its proposal would apply to 308 engines on US-registered 787s and 747-8s.
Story updated on 16 April to include comments from GE.