The Federal Aviation Administration is requiring airlines to inspect and replace "air sealing ring" assemblies within Pratt & Whitney PW4000 low-pressure turbine [LPT] cases.
Failures of the assemblies can cause fractures of low-pressure turbine blades, and the "uncontained release" of those blades, says an FAA airworthiness directive (AD) published by the US government on 6 April.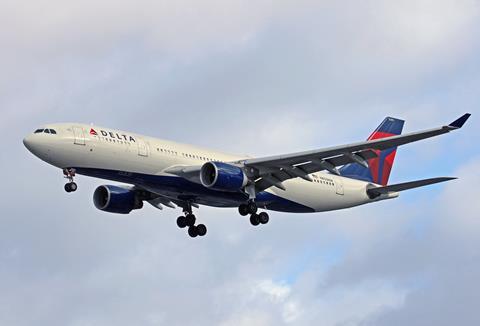 The order applies to PW4000 variants that power Airbus A330s. It takes effect on 7 May and affects 99 engines installed on US-registered aircraft.
The AD responds to "six reports from the manufacturer concerning LPT fourth-stage vane cluster assemblies leaning back and notching into rotating LPT fourth-stage blades, causing some blades to fracture and release," regulatory documents say. "These incidents resulted in an aborted take-off, air turn backs, engine surges, high vibrations and unplanned engine removals."
The incidents were caused by "LPT fourth-stage air sealing ring segment assemblies moving into the LPT fourth-stage blades knife edge seals, resulting in damage to the ring segment assemblies", it adds.
P&W did not respond to a request for comment.
In September 2020, the company released an updated service bulletin to address the issue, FAA documents show.
The AD will require airlines to replace the ring assemblies either during the first shop visit, or during the first engine overhaul, depending on part numbers. Operators will also need to inspect the LPT cases for "bulging", the order adds.