GE Aerospace's CFM International joint venture will likely deliver fewer than planned Leap turbofans this year amid sticky supply chain issues and robust demand for new aircraft engines and services.
That demand pushed GE Aerospace to a $1.7 billion profit in the third quarter, up 33% year-on-year, Boston-based parent General Electric reported on 24 October.
Earlier this year, Ohio-based GE Aerospace had anticipated that in 2023 its joint venture CFM International would deliver 50% more Leap turbofans in 2023 than in 2022.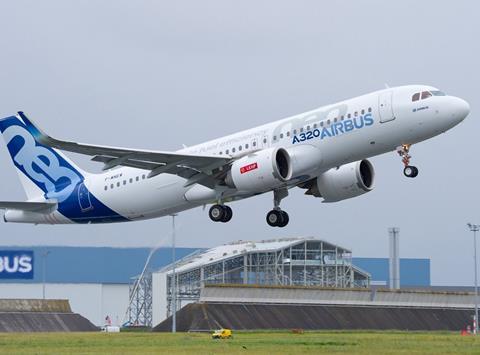 But supply chain troubles have led GE Aerospace to revise that figure. It now expects CFM will hand over 40-45% more Leaps this year, GE chief financial officer Rahul Ghai says on 24 October during the company's third-quarter earnings call.
"It's primarily a function of our own supply chain challenges that we are having internally," Ghai says of the revised expectations, noting some Leap deliveries "have pushed" into 2024 and 2025.
He adds that "supplier delinquencies still remain high" – even increasing 25% from the second to third quarters.
GE Aerospace jointly owns CFM with Safran Aircraft Engines. CFM Leap turbofans power Airbus A320neo-family jets and Boeing 737 Max.
CFM delivered 1,136 Leap turbofans in 2022. A 40-45% bump from there equates to CFM delivering 1,590-1,647 Leaps this year.
The company has a ways to go.
CFM delivered 1,174 leaps in the first three quarters of 2023 and must hand over another 416 this quarter to meet the goal. The company delivered 389 Leaps in the third quarter, down from 419 in the second.
Such issues did not keep GE Aerospace from a solid financial quarter, with a $1.7 billion profit.
"GE Aerospace continues to experience rapid growth… largely in commercial engines and services," says chief executive Lawrence Culp.
The engine maker generated $8.4 billion in third-quarter revenue, up 25% year-on-year. Those gains largely reflect demand for commercial engines and commercial engine services, revenue from which jumped 29% year-on-year last quarter, Ghai says.