GE Aviation remained in the black during the first quarter of 2021, earning a $641 million profit despite significant declines in revenue from engine services.
That figure is up 14% from last quarter, when the Ohio engine maker earned a $564 million profit, but down 36% from the GE Aviation's $1 billion profit in the first quarter of 2020.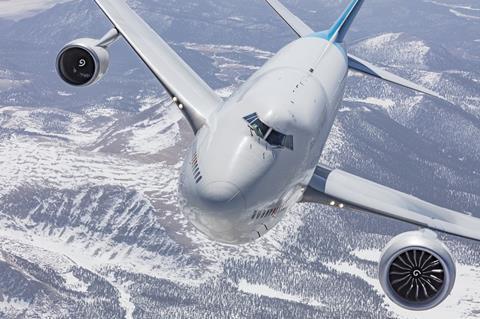 The profit decline reflects "lower volume on commercial spare part and commercial spare engine shipments, and decreased shop visits in our service agreements", GE says.
GE Aviation generated $5 billion in revenue during the first quarter, down 28% from the same period last year.
Revenue from sales of engines and related equipment slipped 22% year-on-year to $1.8 billion, while revenue from aviation services declined 31% to $3.1 billion, GE reports.
GE Aviation's number of shop visits, excluding maintenance for Leap turbofans, remains depressed by about 25% year-on-year, the company says.
About 27% of jets equipped with engines made by GE and joint-venture partner CFM International are still parked due to the pandemic-induced downturn, GE says.