In March 1983, several aircraft engine manufacturers joined to form a company with the goal of offering a new turbofan for narrowbody airliners.
Forty years later, IAE International Aero Engines is still producing V2500s, including turbofans for Embraer's new C-390 military transport, and its maintenance shops are humming, supporting some 3,000 active V2500-powered Airbus A320ceo-family jets.
The company anticipates such aftermarket demand will not let up soon, saying airlines are leaning heavily on veteran V2500s amid new-jet delivery delays and maintenance issues affecting newer engines.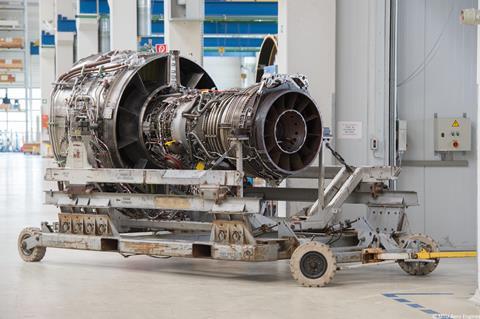 "After 40 years, this programme is exactly where you would hope that a programme could be," says IAE president Earl Exum. "We just went [service-entry] on a new aircraft in 2019… We are serving the cargo market and we are in the prime of our product life cycles in the commercial market."
Exum, also vice-president of mature commercial engines at IAE partner Pratt & Whitney (P&W), spoke ahead of 11 March, 40 years to the day after IAE's founding.
The company came together as a joint effort of Italy's Fiat, Japanese Aero Engines, Germany's MTU Aero Engines, P&W and Rolls-Royce. The three remaining partners include fan-section provider Japanese Aero, low-pressure turbine supplier MTU, and P&W, which produces high-pressure turbines and, through its Pratt & Whitney Aero Engines International subsidiary, high-pressure compressors.
IAE's big win came shortly after its founding with a deal to supply Airbus with V2500s – which now generate up to 33,000lb (147kN) of thrust – to power the in-development A320. Airbus also offered that jet with CFM International CFM56s.
The V2500 entered service in 1989 on an A320 operated by now-defunct Slovenia carrier Adria Airways. McDonnell Douglas also picked V2500s to power MD-90s, which entered service with Delta Air Lines in 1995.
IAE lost its place on the A320 programme when Airbus rolled out its A320neo-family of jets, which the airframer offers with CFM Leap-1As or P&W PW1100Gs.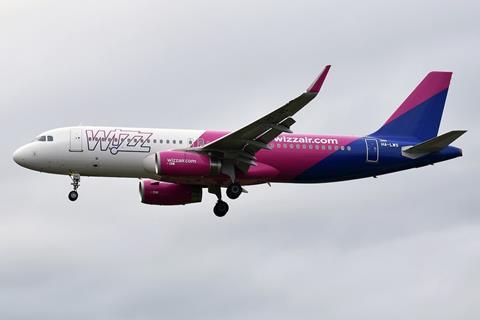 But the engine firm scored another victory when Brazil's Embraer picked V2500s to power its C-390 military transport, which entered service in 2019 with Brazil's air force.
IAE has produced more than 7,800 V2500s, which have collectively logged more than 135 million flights and some 255 million engine flight hours, according to P&W. The vast majority of those engines were slung on the wings of A320ceo-family jets. (P&W notes V2500s powered just 116 MD-90s, and Embraer has produced only a handful of C-390s.)
"The V2500 is a workhorse of the aviation industry, and has grown into one of the most-successful commercial aerospace programmes of all time," says Exum. "They are retiring at a relatively low rate."
P&W says V2500s still "power nearly 3,500 aircraft globally", with an average age of 12.8 years. About one-third of the engines have yet to undergo their first major maintenance overhauls, it adds.
Exum notes that V2500-powered A321s have recently proved popular as converted freighters – Elbe Flugzeugwerke and US specialist 321 Precision Conversions offer such conversions. He also says IAE is working to ensure V2500s can safely run on 100% sustainable aviation fuel.
Cirium fleets data shows the active fleet of V2500-powered jets closer to 3,000, including about 2,540 in-service and 440 stored jets, with an average age of 14 years. Those include three MD-90s and seven C-390s, with the balance being A320ceo-family aircraft, the data shows.
IAE now produces about 20 new V2500s annually, feeding Embraer's C-390 programme and supplying spares to Airbus operators, says Exum. He expects IAE will remain at the roughly 20-annual production rate for at least five years, though says production could bump higher if Embraer lands more C-390 sales. IAE's partners have extended their collaboration agreement until 2045.
Embraer launched the C-390 programme in 2009 with an order from Brazil for the KC-390 variant, but sales have been modest. Brazil has trimmed its orders from 28 to 19, and already operates five of those, which have logged 8,000h of flight, at a completion rate exceeding 99%, Embraer says. Portugal ordered five of the aircraft, Hungary ordered two and the Netherlands has chosen to purchase – but not yet ordered – five.
Embraer has insisted C-390s have a promising future, saying geopolitical tension has driven fresh demand for a modern replacement of decades-old military transports. Embraer also in 2022 partnered with US firm L3Harris to offer the "Agile Tanker" aerial refuelling variant to the US Air Force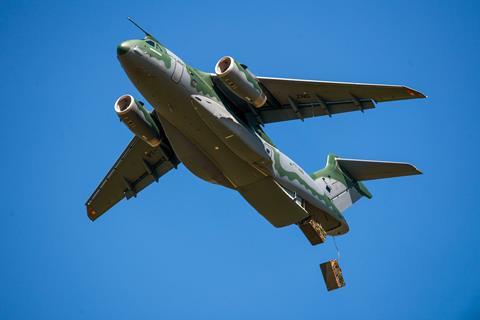 Exum also expects airlines will likely keep operating V2500-powered A320-family aircraft for years, citing the relative youth of the in-service fleet and noting ongoing maintenance issues affecting some newer-generation engines. Indeed, on 7 February, Spirit Airlines chief executive Ted Christie lamented that maintenance issues with PW1100Gs prompted Spirit to trim its 2023 capacity plan.
He also notes that Airbus and Boeing's deliveries of new jets have been "hard to pin down". Both manufacturers have failed to hit delivery targets amid supply chain troubles.
Such factors should lead airlines to continue operating V2500-powered Airbus jets well into the future, Exum says, calling the engine's performance "practically guaranteed" with 99.97% dispatch reliability. "Customers are going to sit on programmes they know".
That hefty in-service fleet requires "close to 800 shop visits" annually, generating strong aftermarket revenue for IAE's network of 17 maintenance, repair and overhaul facilities.
"That is where we make the money in this industry – when we do a shop visit. It's where the margins are," Exum says. "We are really, really pleased with where we are there."