GE Aerospace chief executive Larry Culp is pushing back against the assertion that engine shortages are primarily why aircraft manufacturers continue struggling to ramp production of narrowbody jets.
Rather, Culp insists labour shortages – resulting from factors including layoffs and retirements during the pandemic – are the driving constrainer of commercial aircraft production.
"This is not a forgings and castings issue. People who say that – or [who] say it's all engines – grossly oversimplify the day-in and day-out reality," Culp said on 9 March. "You can boil it down to labour."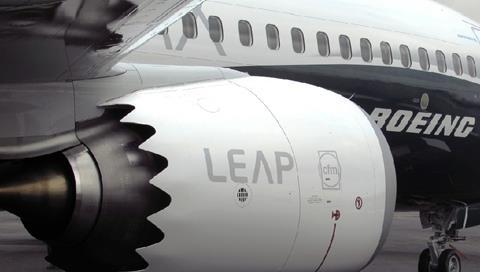 In 2022, Boeing CEO David Calhoun pointed squarely at shortages of CFM International Leap-1B turbofans as holding up 737 Max production. GE Aerospace co-owns CFM with Safran Aircraft Engines.
Airbus has also cited engine delays as hindering its A320neo-family production. The Toulouse airframer offers those jets with Leap-1As and Pratt & Whitney PW1100Gs.
Aerospace analysts say CFM and P&W are struggling to hike output due partly to shortages of cast and forged metallic components.
But Culp says, "It's not that simple… There's no one component that is the issue".
He notes that prior to the Covid-19 pandemic, the aerospace industry was flush with experienced employees who had worked in the industry for decades.
No longer.
"Those 58-year-olds, pre-Covid, that were your institutional knowledge… were laid off [or] decided to leave the workforce" in recent years, Culp says.
Now, those jobs "may be filled by a 28-year-old… They just don't have 30 years of experience".
Culp insists his team is working closer than ever with suppliers to help them meet production targets, adding that GE Aerospace is now communicating exactly what it needs, and when.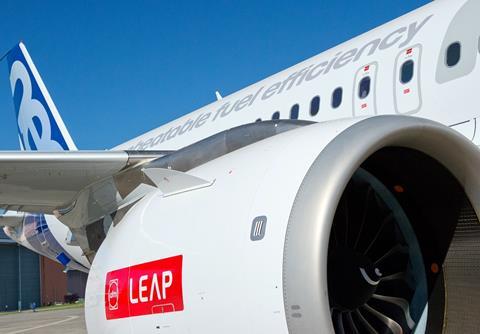 "That's a big change. It sounds simple but it's a really big change," he says.
GE Aerospace is taking other steps, such as shifting workers to sites particularly short on staff.
The company also has been streamlining production of components most responsible for broader delays, says GE Aerospace vice-president of engineering Mohamed Ali. One such component was a "complex, critical" metallic part found in Leap engine high-pressure compressor spools.
"This part was one of the most limiting parts of production in the second quarter of last year," Ali says. "The problem was the part was spending six hours in inspection, which was way too long."
In response, a GE Aerospace team spent a week working on ways to speed up inspections. They succeeded in trimming inspection times to 30min.
"At the end of that week, that part [was] not limiting production any more," Ali says.