Rolls-Royce believes that the development and application of advanced technologies will allow "the benefits of flying while having it at net zero", according to its chief executive.
The UK propulsion specialist yesterday revealed its strategy for achieving net-zero carbon emissions by 2050 at the latest. "Wholesale transformation of the systems that make up the backbone of our global economy is required to achieve net zero," it says.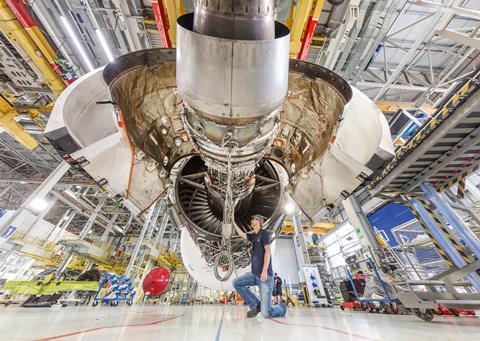 "We believe that air travel is a great thing and has brought a huge amount of benefit to society. You can see the benefits that travelling around the world bring to international business," Warren East told a media call to discuss its Pathway to Net Zero roadmap on 17 June.
While the disruption to travel caused by Covid-19 has prompted reflection on the degree to which business flights are necessary, East argues that, on balance, "people were doing it because they thought that it delivered real benefits to them and typically it does in terms of competitive benefits".
As such, Rolls-Royce expects to see business travel return in the post-pandemic world. "That is the reason why we are putting a lot of emphasis of decarbonisation of flight," East says. The propulsion and power systems being developed by the company will mean "that you can have the benefits of flying while having it at net zero".
A key initiative for aviation will be to ensure that all its in-production civil engines – both those for commercial aircraft and business jets – will be compatible with 100% sustainable aviation fuel by 2023.
That includes the majority of the current Trent family, including the 700 and 7000 for the Airbus A330 and A330neo, the XWB for the A350, and the 1000 TEN for the Boeing 787. However, the A380's Trent 900 and earlier iterations of the Trent 1000, including the Package B and C versions, will not meet that 2023 deadline.
Combined, the fleets of Trent 900s and early Trent 1000s account for a substantial pool of nearly 750 engines, according to Cirium data. However, Rolls-Royce stresses that it is simply prioritising in-production powerplants and will likely certificate those models for full SAF compatibility a later date.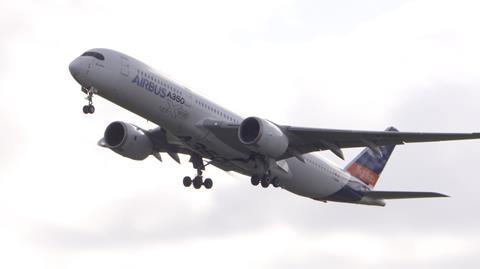 Rolls-Royce says that the modifications required to ensure engines can run on 100% SAF are minor, identifying changes to control systems and seals as areas for attention.
Flight tests of the Trent XWB using 100% SAF took place in March this year in conjunction with Airbus, alongside ground tests in 2020 of a Trent 1000, but Rolls-Royce declines to say which engine will be certificated first.
Nonetheless a significant barrier to SAF uptake remains its cost and availability. East says that governments will have a "huge role" to play in policy terms, for instance "stimulating the use of SAF". As a result, the manufacturer will "have to influence" decision making.
In the short term it continues to work with fuel providers on production of SAF from food waste, for example, but is hopeful that in future it will be able to create fully synthetic fuel – what it terms "e-fuel" – using the small modular reactors being developed elsewhere in the business.
Paul Stein, Rolls-Royce chief technology officer, sees that technology maturing at some point in the "middle of next decade".
Although not featuring significantly in its Pathway to Net Zero presentation, Stein says the company continues to investigate the potential for hydrogen power, both through fuel cells and direct combustion.
"We are in the process of discussing hydrogen with Airbus now," he says, with the initial focus "a compressed hydrogen solution for smaller aircraft" using fuel cells. But it is also in the "early stages" of assessing liquid hydrogen to "understand the combustion characteristics".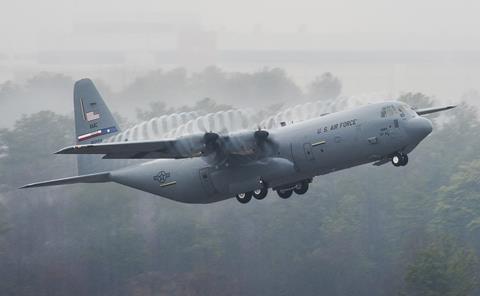 Although civil aerospace is a significant focus of Rolls-Royce's decarbonisation strategy, its military engines business is also working to ensure 100% SAF compatibility on current and future powerplants.
Tom Bell, president of the defence business, says that military customers are "very much leaning into these conversations" about becoming net zero, not least that it helps "untether them from fossil fuel supply chain worries".
Rolls-Royce says it is also "engaging with its partners" in the EuroJet and Europrop International consortia – which build engines for the Eurofighter Typhoon and Airbus Defence & Space A400M, respectively – to assess SAF useage.