Engine manufacturer Rolls-Royce is to cut between 2,000 and 2,500 jobs across its total business as part of a new structure aimed at "removing duplication and cost efficiencies" across the company.
The UK firm, which has not specified where the cuts job cuts will be made, says its "tight management" of costs and headcount this year has minimised the cuts announced today. It represents a roughly 5% cut in the 42,000 staff Roll-Royce employs globally.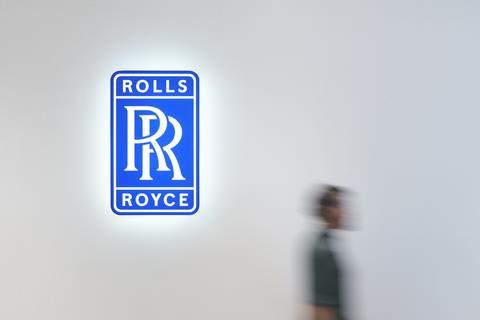 Rolls-Royce chief executive Tufan Erginbilgic says: "We are building a Rolls-Royce that is fit for the future. That means a more streamlined and efficient organisation that will deliver for our customers, partners and shareholders. This is another step on our multi-year transformation journey to build a high performing, competitive, resilient and growing Rolls-Royce."
The manufacturer posted improved profts on revenues of just under £7 billion ($8.5 billion) over the first half of the year. Almost half of this revenue was generated from its civil aerospace business. The remainder was delivered from its defence and power system units.
Former BP executive Erginbiligic, who took the helm of Rolls-Royce at the start of the year, had previously said there was room for further cost-reduction measures at the company despite the extensive restructuring carried out during the pandemic. Notably he saw synergies from more centralised operations.
Under the planned new structure Rolls-Royce will bring together engineering technology & safety as a single team across the group, responsible for product safety, engineering standards, process, methods and tools. That team will be led by director - product development and technology at its civil aerospace division, Simon Burr. The group's chief technology officer Grazia Vittadini will leave the firm in April.
The proposals also include creating a new company-wide procurement and supplier management organisation to support the consolidation of group spend, leverage scale and develop consistent best in class standards.