Safran Helicopter Engines has completed the first runs of a hybridised version of its Tech TP turboprop powerplant which incorporates an electric motor to boost the unit's efficiency.
Based on the Ardiden 3 helicopter engine, the Tech TP now includes technologies from the EU-funded Clean Sky 2 ACHIEVE project.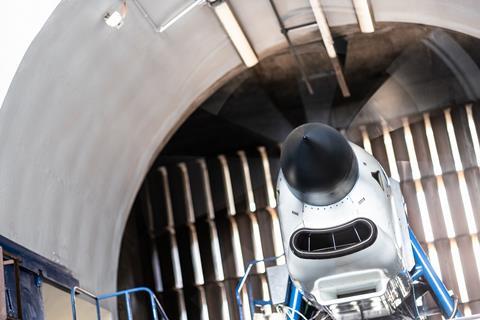 This sees an electric motor-generator integrated into the engine's propeller and accessory gearbox, allowing taxiing on battery power alone, or providing an in-flight boost to reduce workload on the turbine.
Testing ran from November 2022 until January this year. Modes evaluated included full-electric start-up, electric taxi and power-generation, boosted maximum power at take-off, and hybrid operation.
Didier Nicoud, Safran Helicopter Engines executive vice-president of engineering says: "Leveraging hybrid electric technologies is an important pillar in our strategy to reduce fuel consumption and carbon emissions.
Work from ACHIEVE will inform a follow-on research programme, HE-ART, carried out under the EU's Clean Aviation initiative and led by Rolls-Royce Deutschland.
Project HE-ART will by 2025 ground test a new hybrid-electric demonstrator engine designed for regional turboprop applications. Safran Helicopter Engines is technical co-ordinator for the effort.
This article has been updated with additional information from Safran in the fourth paragraph.

Dominic Perry is deputy editor of Flight International but also contributes extensively to flightglobal.com. Although specialising in the coverage of the helicopter industry, he has written on most topics in aerospace – be they commercial, defence or business aviation. In addition, there has been an increasing focus on the decarbonisation of the industry and zero-emission flight initiatives.
View full Profile