Airbus A320neo-family aircraft powered by Pratt & Whitney PW1100G engines are presently experiencing significantly higher storage rates than those equipped with the rival CFM International Leap-1A, analysis of Cirium data reveals.
In all, nearly 12% of the PW1100G-powered A320neo-family fleet is stored, the data shows, against 4% for the Leap-1A-powered fleet.
In addition, the high storage rates are not confined to the A320neo family: 14% of the A220 fleet, which is only offered with P&W PW1500G engines, is currently parked, the Cirium data records.
Although the data does not specify the reasons for an aircraft being parked – an airline may have ceased operating, for instance, or its jets might have issues unrelated to engines – the double-digit storage rates, notably one three times higher than that of its rival, should concern P&W executives.
Anecdotal evidence points to significantly extended maintenance lead times, a shortage of spare engines (both related to aerospace industry labour and supply chain shortages) and broader durability issues with new-generation powerplants, leading to more frequent shop visits, as being largely responsible.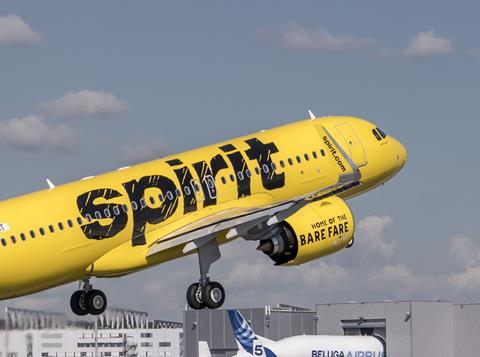 Cirium data paints a picture: 147 A320neo-family jets powered by PW1100Gs are in storage – 101 A320neos and 46 A231neos – or 12% of the 1,228-strong P&W-equipped Neo fleet.
In comparison, only 62 of 1,473 A320neo-family jets equipped with Leap-1As are sitting idle – a whisker over 4%, Cirium data shows.
The difference in storage rates between PW1100Gs and Leap-1As is starkly illustrated by data for Indian carrier IndiGo: of its 138 P&W geared turbofan (GTF)-powered A320neo-family aircraft, 34 jets – 25% – are parked, while its entire fleet of 105 CFM-engined examples remains in service.
Meanwhile, another Indian carrier, Go First Airlines, has 29 of its 54 A320neos in storage – a 52% parked rate.
Storage rates for the PW1500G-powered A220 fleet are also elevated: of the around 250 A220s delivered, 14% – or 36 aircraft – are parked, Cirium data shows.
Latvian airline Air Baltic has 10 A220 in storage – one-third of its 32-strong fleet; Air Tanzania has three of four A220s in storage; seven of Egyptair's 12 A220s are sidelined; and six of 33 A220s flown by Swiss International Air Lines are stored.
Asked to comment, Swiss declines, saying: "We do not provide any public information on specific maintenance areas in this context".
"However, we can confirm that Swiss too continues to be affected by the currently reduced resilience of supply chains in the aviation industry – this also includes engines," the carrier adds.
Other airlines either declined or did not respond to requests for comment from FlightGlobal.
The problem does not appear to be evenly distributed: carriers including Air Canada, Air France, Breeze Airways, Delta Air Lines, JetBlue Airways and Korean Air have all or nearly all of their A220s in service, according to the Cirium data.
Airbus A320neo-family jets with PW1100G engines
Fleet size*
Aircraft in storage
Storage rate
A320neo
694
101
15%
A321neo
534
46
9%
Total
1,228
147
12%
Source: Cirium * Includes in-service and stored aircraft
Although multiple factors may be influencing high storage rates, some airlines have specifically cited GTF maintenance problems as a cause.
"The extended turnaround times for Pratt & Whitney servicing the engines are causing operational disruption for Air Baltic," the Latvian carrier's chief executive Martin Gauss said in late March. "They, as a long-term partner of Air Baltic, could not keep the given promise again on the improved turnaround times."
Gauss added that "under normal circumstances" an engine might be unavailable for 60-90 days while undergoing maintenance. "That timescale can now be closer to one year," he said, noting one engine "was away for 386 days". Gauss added that Air Baltic is short on spares.
Airbus A320neo-family fleet with Leap-1A engines
Fleet size*
Aircraft in storage
Storage rate
A319neo
12
4
33%
A320neo
1,004
47
5%
A321neo
457
11
2%
Total
1,473
62
4%
Source: Cirium * Includes in-service and stored aircraft
US discounter Spirit has also adjusted its schedule to account for what chief executive Ted Christie in February called "diminished service availability" with PW1100Gs.
"Pratt & Whitney continues to struggle to support its worldwide fleet of Neo aircraft, as MRO capacity remains constrained and turnaround times for engines in the shop have been nearly three times longer than the historical averages," Christie said. "The Neo engine performance and fuel efficiency is great, but the engine's time-on-wing performance has once again declined. We are working with Pratt & Whitney on finding a solution."
He said Spirit at one point had seven A320neos "parked without operable engines… due to these issues." Cirium data shows Spirit still has seven PW1100G-powered A320neos in storage – 9% of its 75-strong fleet of the type.
In late January, Hawaiian Airlines' CEO Peter Ingram said two of that carrier's 18 PW1100G-powered A321neos had been grounded "for an extended period, awaiting available serviceable engines".
"Since late last year, we have encountered constraints on the availability of A321 engines, for which Pratt & Whitney's MRO supply chain has been unable to keep pace," Ingram said.
P&W says it "expects industry-wide supply chain pressures to ease later this year, which will support increased output of new and overhauled engines. In the interim, we are providing direct logistical support to our suppliers as well as developing solutions to improve engine durability".
Airbus adds, "Our teams are supporting P&W to identify solutions to support the in-service customers' fleets".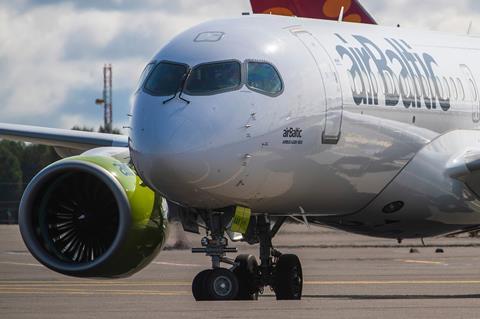 Engine manufacturers have been particularly hard hit by the supply chain and labour market disruption experienced by the aerospace industry in recent years, with vital cast and forged components a notable pinch point.
"Castings and forgings… they can't produce them fast enough," says Jonathan Berger, managing director of Alton Aviation Consultancy. With only so many parts on hand, engine makers are having to chose between sending components to maintenance shops, or using them to produce the new engines badly needed by Airbus and Boeing to support higher output levels.
"No one's happy. It means delayed deliveries. It means really long turnaround times in the [maintenance] shops," Berger says.
But another factor is at play. Some airlines may be finding that Leap and GTF engines need more maintenance than previous engine models.
GE Aerospace conceded as much. In March, its vice-president of engineering Mohamed Ali said, "As it stands today, Leap has a shortfall in time-on-wing, particularly in the Middle East and India." He cited "durability" problems with a "small handful of components".
However, the manufacturer is working on updates and says the Leap is more durable than the CFM56 at the same stage of the programme's life.
During an aerospace conference in February, consultant Kevin Michaels with AeroDynamic Advisory described the issues seen by CFM and P&W as "teething problems".
"It turns out the Leap is not going to be on the wing as long as the CFM56. And the geared turbofan – oh boy, that has its own set of issues," he said.
Additional reporting by Howard Hardee