The US government has for the first time proposed regulating carbon-dioxide emissions from aviation by adopting ICAO's aircraft CO2 standard.
But environmental campaigners say the regulations are "too weak" to make any meaningful difference to the airline industry's impact on climate change, and are urging policymakers to "go back to the drawing board" and design more ambitious targets.
The US Environmental Protection Agency (EPA) on 22 July proposed adopting greenhouse-gas emissions legislation for commercial aircraft and large business jets that would "align US standards with the international CO2 emissions standards set by the ICAO". The move, says the EPA, would make "domestically-manufactured aircraft competitive in the global marketplace".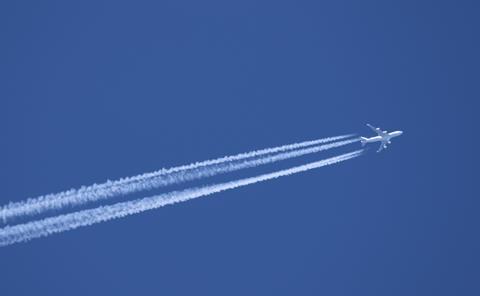 ICAO formally adopted its aircraft CO2 standard in 2017. They apply to new aircraft type designs from 2020 and to in-production aircraft type designs from 2023. In-production aircraft that do not meet the standard by 1 January 2028 will no longer be able to be produced unless their designs are sufficiently modified.
"This standard is the first time the US has ever proposed regulating greenhouse-gas emissions from aircraft," says EPA administrator Andrew Wheeler, adding that the proposal marks "the Trump administration's third major action to take sensible, legally defendable steps to regulate greenhouse gases".
But the EPA's proposed plan is "wholly insufficient to put the aviation industry on a trajectory of declining emissions consistent with the goals of the Paris Agreement", argues Annie Petsonk, international counsel for the Environmental Defense Fund.
According to a forthcoming report from the International Council on Clean Transportation (ICCT), the standard is "too weak to accelerate investments in more fuel-efficient aircraft and engines". The report, which is due to be published in mid-August, says that aircraft delivered in 2019 "were already, on average, 6% more fuel efficient" than the EPA's proposed standard would require in 2028.
"The United States will need a more ambitious standard if it is to meet its goal of carbon-neutral growth for its carriers starting this year," says Sola Zheng, lead author of the report.
The ICCT urges policymakers to "go back to the drawing board and adopt meaningful standards". It would like to see the EPA apply the proposed regulations to in-service aircraft, rather than just new aircraft, and is calling on the agency to begin work on a Phase 2 CO2 standard "with tougher targets for new type aircraft built by Boeing and Airbus".
Airlines, however, have welcomed the EPA's proposal. Trade body Airlines for America (A4A) says that adopting the ICAO standard would "further enable US airlines to meet the industry's goals to achieve carbon-neutral growth in the near term and to cut net carbon emissions in half in 2050, relative to 2005 levels". It adds that the move is also "critical" to ensure that US manufacturers can sell their aircraft in the international market.
"EPA's proposal to adopt ICAO's fuel efficiency and CO2 certification standard for newly manufactured aircraft is good for our industry, for our country and for the world," says A4A vice-president environmental affairs Nancy Young. "Although the US airlines are already driven to be highly fuel- and carbon-efficient, this stringent new emissions standard will help US airlines make a green industry even greener."
The EPA's proposal is now open to public comment.