Start-up Wright Electric has completed test flights of a hybrid-electric modified crop-dusting aircraft and has squeezed more power out of a separate electric motor it is developing to power regional passenger aircraft.
The New York company disclosed the milestones on 15 November, saying the work reflects continued progress toward electrifying passenger aircraft.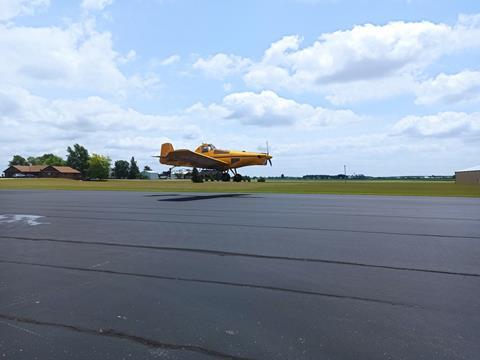 "This showed the viability of the overall systems and the underlying components, and we think of this as a key step toward decarbonising the aviation industry," says Wright chief executive and founder Jeff Engler.
New York-based Wright and partner Axter Aerospace, a Spanish firm, used a single-engined Thrush Aircraft S2R-T34 crop duster to test a jointly developed hybrid-electric propulsion system.
They mated a 300kW (402shp) electric system to the S2R's standard 500kW Pratt & Whitney Canada PT6-A34AG turboprop. They did so in a "parallel" configuration, meaning the motor and PT6 could each turn the aircraft's propeller. Both were also controlled by separate throttles in the cockpit, says Engler.
Wright is developing electric motors and related equipment for future electric-powered passenger aircraft. Similarly, Axter sells batteries, motors, power converters and other electric equipment for the aerospace industry.
The partners put the modified Thrush through ground and runway tests this year and in June flew the hybrid-powered aircraft for the first time, in Ohio. They have since completed multiple flight tests at various altitudes, says Engler.
He thinks the hybrid system has sales potential on small aircraft like crop dusters or skydiving aircraft, which would be able to carry greater payloads thanks to the electric motor's extra 300kW of power.
"Our hybrid-electric retrofit kit is designed to work with multiple PT6 engine models," says Engler.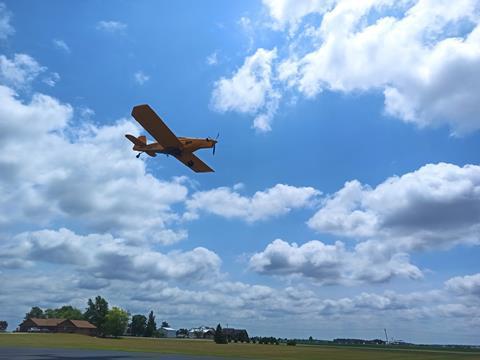 The flight tests are also helping Wright and Axter better understand electric propulsion for use in powering much larger aircraft.
"The test aircraft will be used to evaluate and refine critical sub-components such as inverters, motors and batteries, advancing the technology and reliability of electric aviation systems," says Wright. Engler specifically says his team intends to use the Thrush to test high-power batteries it is developing.
"We're redefining what's possible in the industry," says Axter chief executive Miguel Suarez.
Wright is meanwhile developing a 2MW electric motor-generator it says will be capable of powering regional-sized passenger aircraft. In June, Wright said it had squeezed 1MW of power from that motor. Now it says it has achieved 1.2MW of peak power and 1.1MW of continuous power from the motor.
The company intends next year to test its electric propulsion system in a high-altitude chamber at NASA's Glenn Research Center, also in Ohio. Wright plans to run tests at simulated altitudes up to 40,000ft.
Engler says high altitudes pose particular challenges to high-power electric systems, which can be subject to short circuiting due to the reduced air pressure.