When Boeing merged all its aftersales activities into a new Global Services (BGS) division three years ago, with the aim of tripling revenues to $50 billion by 2025, the idea sounded ambitious but achieveable. With record numbers of airliners being delivered, the sheer market power of the world's biggest aerospace company, together with the potential of capabilities such as big data analysis, appeared to place the airframer perfectly to significantly increase its share in segments such as parts logistics, pilot training and specialist conversions.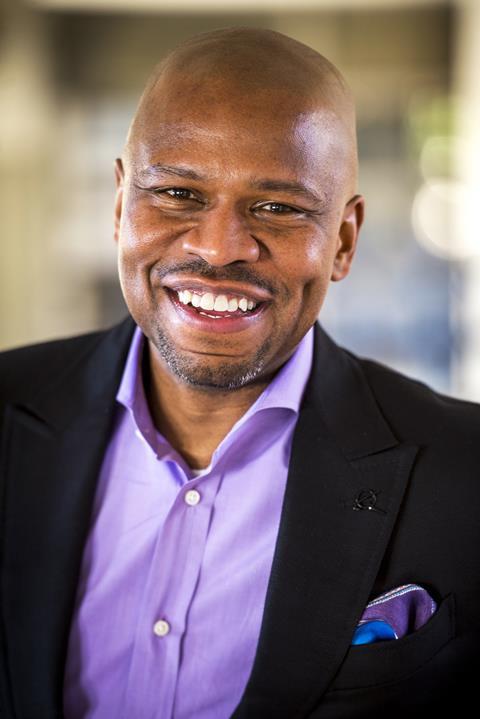 It would have been an optimistic Ted Colbert who took over BGS in October 2019, moving from chief information officer (CIO) to succeed Stan Deal, after Deal's promotion to helm Boeing Commercial Airplanes following the departure of Kevin McAllister. Despite concerns over the ongoing 737 Max grounding and its implications for the aftermarket, BGS sales were nudging towards $20 billion, partly thanks to a spate of recent acquisitions. A merger with Embraer's commercial aircraft business was also on the cards, boosting the potential pool of aircraft operators BGS could target.
As it has for the whole of aviation, coronavirus has set everything back, and Colbert, one of the highest-profile black business leaders in the USA, acknowledges that steering through a "complex crisis" that is "having an effect on every aspect of the industry" will not be easy. Adding to his worries, the 737 remains non-operational and the Embraer marriage is off. "It will take years to recover," Colbert says of the impact of Covid-19. "But right now we are making sure we are delivering the solutions our customers need to get through the crisis."
A 2017 restructure saw Boeing, which has a major presence at FIA Connect, split into three divisions: BGS, Commercial Airplanes and Defense, Space & Security. BGS, says Colbert, "created an opportunity to really bring value to our customers through the lifecycle of their products by offering unmatched innovation and services". The goal has been to "build solutions" for commercial and government customers that "drive down lifecycle costs". BGS, he adds, "brings together folks who are really focused on lifecycle beyond the sale of the product".
Colbert says that his division has "made a ton of progress on the digital front" with a suite of products ranging from fleet scheduling and flight planning – including through its Jeppesen brand – to predictive maintenance software and parts management. During the pandemic, much of the focus has shifted to "helping to keep our customers running", says Colbert. During the early stages of lockdown, technology allowed Boeing engineers in Russia, Ukraine and the USA to collaborate virtually with an MRO team in China to complete an interior modification on an All Nippon Airways 777, he says.
Before becoming CIO, Colbert led Boeing's information technology infrastructure organisation, and prior to that held senior IT roles with Citigroup and Ford. "Bringing that expertise to Global Services has been really exciting," he says. Tapping the potential of big data has been an obsession and aviation is only just embarking on the journey, he believes. "The industry is making good progress, but there is so much data that has the opportunity to be leveraged," he says. "We are still learning and innovating, and the real goal is to build analytics that we can apply to our customers' problems."
The coronavirus crisis is driving the need for more adoption of data products, he says, as airlines have to make massive and rapid changes to fleets, scheduling and networks. When it comes to the more philosophical question of who owns the data, Colbert insists that, as with other industries, "there is a level of sharing that is absolutely good, especially when it comes to safety". While everyone has data "that we see as our IP [intellectual property], for the entire system to really get to higher levels of maturity, there will have to be more open source platforms", he says.
One concern that has been expressed about the push by Boeing and other big manufacturers to increase their influence in the aftermarket has been that it erodes competition, because it compels the purchaser of an aircraft to buy services from the factory, in the way iPhone users rely on Apple. However, Colbert insists this is exaggerated. "From my perspective, the word control is overused. It is not about control. It's about serving the customer well, and supporting their goals," he says. "It's really about taking our customers to the next level."