Canadian training specialist CAE will join Piper Aircraft to develop a conversion kit for the popular Archer trainer aircraft, and bring an electric variant option to market.
The Montreal-based company also said tody at the Farnborough air show that it will convert two-thirds of its training fleet to electric propulsion and develop a curriculum to train pilots on the operation of electric aircraft.
"The development of this technology is a first for CAE," the company's chief executive Marc Parent says. "CAE is uniquely positioned to make electric-powered flight a reality at our flight schools and beyond."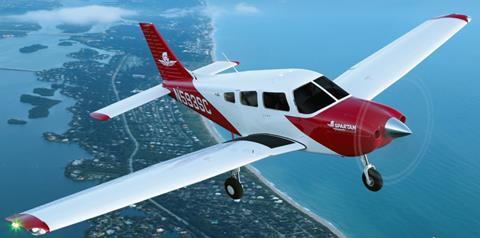 "Piper Aircraft is excited to support CAE's development of an electric aircraft modification conversion kit," adds Piper Aircraft chief executive John Calcagno. "Piper Aircraft is focused on aviation's commitment to greenhouse gas reductions and as such, we look forward to collaborating with CAE on the integration of an electric propulsion system for the Piper Archer."
Swiss battery and propulsion supplier H55 will provide the battery system for the electric aircraft. The company also supplied the Solar Impulse aircraft, the first solar-powered aircraft to circumnavigate the globe in 2016.
The engine for the conversion kit – the ENGINEeUS 100 - will be supplied by Safran Electrical & Power.
About 28,000 of the single-engine piston aircraft are in global service, and are often used for initial flight training.