Collins Aerospace has produced a prototype of the 500kW electric motor is it developing to power the Hybrid Air Vehicles Airlander 10 airship.
The US aerospace giant has also started "basic characterisation testing" of the powerplant – a 2,000rpm permanent magnet electric motor – the company said on 20 July.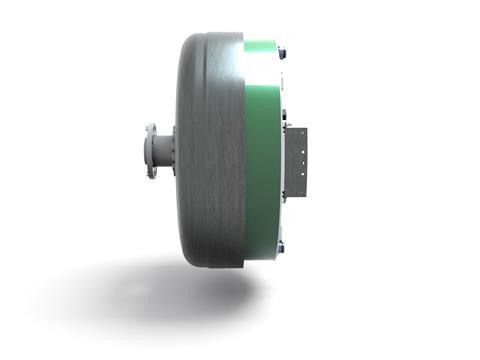 Collins is designing the motor at its electric controls and motor systems centre of excellence in Solihull, UK; testing is being performed at a facility at the University of Nottingham.
The motor will have "specific power density levels of 9kW per kilogram, and 98% efficiency, through the use of a novel motor topology and composite construction", Collins says.
Airlander 10 is an in-development helium-lift airship that will be capable of carrying 100 passengers or 10t of cargo, the UK developer says.
Hybrid Air Vehicles aims first to produce a hybrid-electric version, with two fuel-burning engines and two Collins 500kW motors, for operational debut in 2026.
It plans to have an all-electric variant with four of the electric motors operating in 2030.