Emirates Airline president Tim Clark became "pretty irate" when he saw Heathrow Airport's recent announcement regarding capacity caps, prompting the carrier's strongly worded response.
In that response – communicated in a 14 July press release – Emirates accused Heathrow of having "blatant disregard" for passengers by trying to enforce a daily capacity limit of 100,000 departing passengers through the summer peak months.
"I did light up – I knew I had thousands of people who were going to be left at Heathrow with absolutely no where to go," Clark recalls during a panel session at Farnborough air show on 18 July. "This is anathema to what we do as an industry and it has to be better managed than that.
"It's not easy but I was pretty irate."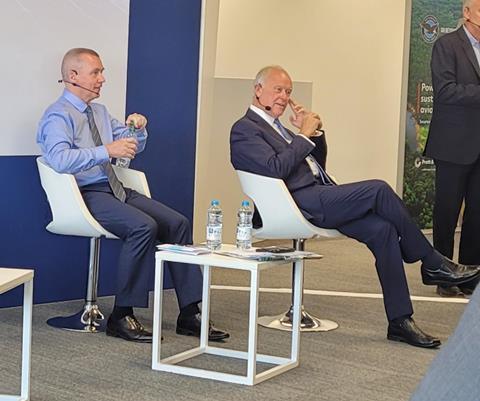 The Middle Eastern airline eventually backed away from its refusal to co-operate with newly imposed London Heathrow capacity limits, following a meeting with the airport's operator.
Nevertheless, Clark describes the situation as "a kind of wake-up call" for the industry.
"We've got to have resilience and plans in place to deal with all this," he states.
Speaking on the same panel, IATA director general Willie Walsh – a long-time Heathrow critic – described the London hub's actions as "a scandal".
"It is disappointing that Heathrow has had to take measures that reduce capacity," Walsh says. "They have no excuses. They should have been ready. They should have been better prepared."