Emirates Airline president Tim Clark expects the operational issues being seen in some markets to persist into 2023.
Speaking during a panel session at the Farnborough air show on 18 July, Clark highlights "real supply of labour problem" affecting economies around the world, with businesses throughout the air transport chain struggling to recruit enough staff as a result.
"My view is we'll get back to equilibrium during the course of 2023 and we're going to have to tough it out until then, I'm afraid," he states.
"We have to accept that a lot of people left the industry during the course of 2020 and it is difficult to find [replacements]."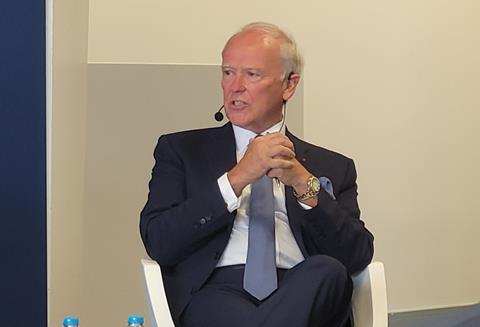 Nevertheless, Clark also believes some businesses failed to plan sufficiently for the post-Covid return of travel demand.
"I was saying 'it's coming… it always bounces back'," he recalls of conversations with airports and other suppliers regarding the likely strong return of customer demand once international flying was possible again. "[But] everybody was more worried about the costs of getting it wrong."
Speaking on the same panel, IATA director general Willie Walsh says he expects to see improvements to the staffing situation in the coming months.
"I think we have the ability to be ready as we go through the rest of this year," he states, while insisting the problems are not being seen "in all markets or at all airlines".
Walsh agrees with Clark that a failure to plan is behind some of the issues at airports, stating of Heathrow's challenges, for example: "It should not be as bad as it is."