GE Aviation has successfully proved operation of a megawatt-class and multi-kilovolt hybrid-electric propulsion system at 45,000ft, meaning the research programme can move on to flight-testing in the coming years.
The tests of the high-power, high-voltage system – including electric generators, power converters, power transmission and power control systems – demonstrated performance of the components in a replicated flight environment, simulating single-aisle commercial aircraft operations.
The testing was completed earlier this year at NASA's Electric Aircraft Testbed (NEAT) facility in Ohio, but only announced at the Farnborough air show on 19 July.
GE Aviation describes the milestone as a world-first achievement.
"We're making aviation history by developing the technology to help make hybrid-electric flight possible for everyday commercial air travel," says Mohamed Ali, vice-president and general manager of engineering for GE Aviation.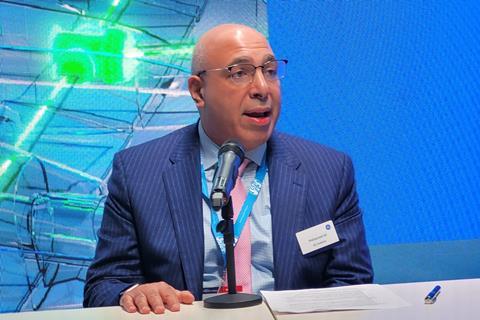 "GE is proud to be a longstanding partner with NASA for development of new aviation technologies. Together, we just passed a key milestone by successfully concluding the world's first test of a high-power, high-voltage hybrid-electric system at altitude conditions."
GE describes the system as a "building block" for future propulsion programmes, with entry into service forecast in the mid-2030s.
Future tests will be conducted as part of NASA's Electrified Powertrain Flight Demonstration (EPFD) project, which was launched by the agency in September 2021, using a hybrid-electric system connected to GE's CT7 turboprop engines.
A CT7-powered Saab 340B will be used for flights tests of the hybrid-electric system later this decade.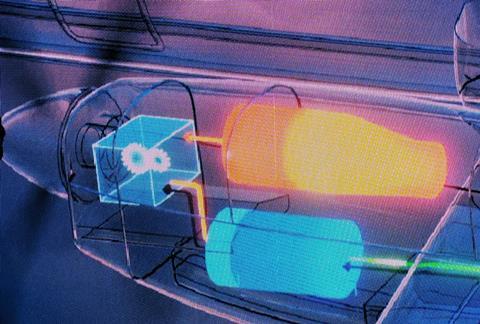 Boeing is partnered with GE to support the flight tests for the EPFD, providing the aircraft, modifications, integration and flight-testing services.