IATA director general Willie Walsh has expressed his agreement with Emirates' view that the Airbus A350-1000 is too small to top the airframer's range.
He was speaking on an 18 July panel at the Farnborough air show, where he was joined on stage by Emirates president Tim Clark.
"I share Tim's view in terms of the need for larger aircraft," Walsh says, adding that the widebody would likely need at least 350 seats in a four-class layout.
"I can see a need for that," he states. "Certainly in a lot of parts of the world, that's the sort of aircraft that will be in demand going forward."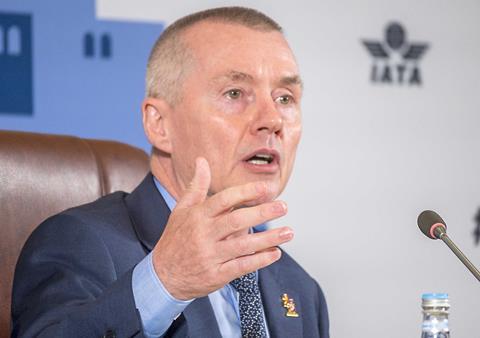 Walsh was responding to Clark's reiteration that he often "frets" about what will happen when Emirates' A380s are retired, particularly amid significant delays to the Boeing 777X programme.
His concern is that operating smaller widebodies is not in line with Emirates' business model and is likely to lead to higher ticket prices into airports that are already slot-constrained today.
"What are you going to do in the future when you've only got A350-900s and A350-1000s as your top end?" he asks.
"I'm hoping that Airbus will be a little bit braver than the A350-1000," Clark continues. "We need something a little bit bigger.
"You need a 350-seater in four classes. It's almost the same as the 777-9."
Of the troubled Boeing programme, Clark laments that having worked with Boeing on development of the twin-jet, "we ran into all these quality issues" that have so far caused a five-year delay to first delivery.