'Generation Tempest' took off at the Farnborough air show on 18 July, as the UK announced plans to fly a supersonic demonstrator of the sixth-generation fighter within five years, and detailed closer combat aircraft technology links with Italy and Japan.
Herman Claesen, BAE Systems' managing director Future Combat Air System (FCAS), notes that unlike the last such UK demonstrator – the Eurofighter-precursor EAP first flown in 1986 – digital design and model-based system technology means that company and Royal Air Force pilots have already "flown" the future asset.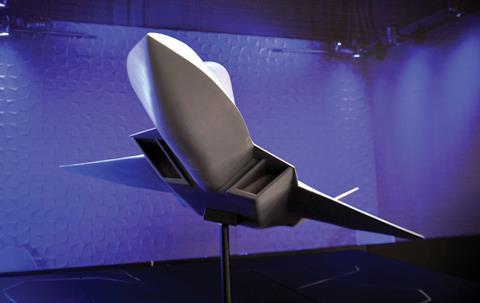 "We are already flying this aircraft digitally. We have already conducted 100 flying hours," Claesen notes.
"The design, development and build of that demonstrator is progressing very well," he says.
While design details of the Tempest demonstrator – such as the model of engine to be provided by Rolls-Royce – have not been disclosed, Claesen confirms: "It is a low-observable aircraft, and the technology is highly sensitive."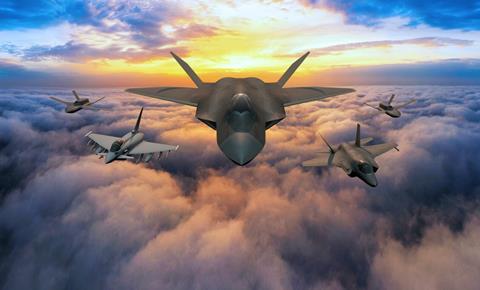 "This announcement is an important step in ensuring our technology, our skills and industrial capability are ready for the future," says Cliff Robson, BAE's group managing director, air.
Launched at Farnborough's 2018 show, the manned Tempest fighter also has gained a revised look, which now more closely resembles the Lockheed Martin F-22.
Richard Berthon, director future combat air for the UK Ministry of Defence (MoD), says the demonstrator project has been under way "for a couple of years already".
Additionally, he reveals: "We are now conducting joint concept analysis with Japan and Italy on a future combat aircraft. We are looking at our respective military requirements and potential alignment of our industrial bases, to make decisions later on in the year.
"These are serious countries, with serious ambitions," Berthon notes.
Sweden – which has also been linked to the FCAS programme since its launch – "remains a very close partner", but he notes that the nation faces a "radical change in its strategic environment" following Russia's invasion of Ukraine, and that "NATO accession changes the dynamic for them".
Team Tempest partners BAE, Leonardo UK, MBDA UK, Rolls-Royce and the MoD also have launched a 'Generation Tempest' initiative. Berthon says the recruitment drive is intended to attract "the brightest and best" talent to work on the project, which aims to produce a new manned fighter for operational use from 2035.
Craig Hoyle joined Flight International in 2003, and has edited the now monthly title since 2015. He has reported on the UK, European and international military aviation sector for more than 25 years, and produces our annual World Air Forces directory.