Canada will invest C$3 billion ($2.3 billion) over six years to bolster its defensive air capabilities in the high Canadian north.
The Government of Canada said on 20 June it sees "pressing need" to modernise the joint Canada-US North American Aerospace Defense Command (NORAD).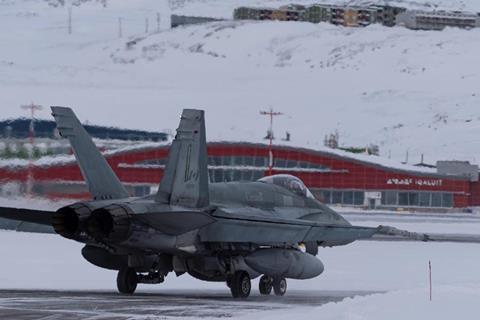 Canadian defence minister Anita Anand says the additional spending responds to security impacts caused by climate change, and "autocratic regimes" that "threaten the rules-based international order".
"The plan brought forward today will deliver modern, state-of-the-art equipment for our Canadian Armed Forces, who put their lives on the line every single day to ensure the security and sovereignty of our country", says Anand.
Russia has been active in the Arctic for decades, recently making substantial investments in military infrastructure. China does not have territorial claims in the high north but has partnered with Russia on military exercises in the region, as well as exploration of new shipping lanes as sea ice melts.
Canada's defence leaders say the new spending is meant to ensure the country's military forces can "detect, deter and defend Canadians against threats well into the future".
Targets for the funds include adding additional aerial refuelling capability, new air-to-air weapons and threat-identification sensor systems for its Arctic territories.
Canada currently operates the Airbus CC-150 Polaris, a military version of the A310, for in-flight refuelling missions that help its combat aircraft cover the vast expanse of territory the country controls in the high north. Ottawa previously has announced an intention to acquire A330-based multi-role tanker transports as replacements.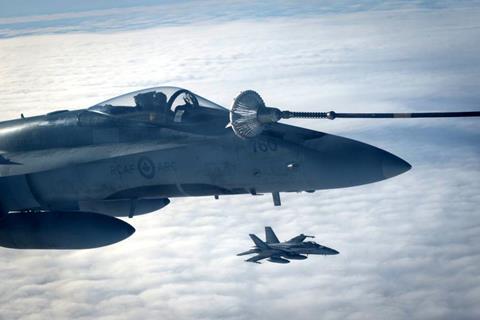 Royal Canadian Air Force (RCAF) fighter pilots will also be getting new air-based weapons. The spending plan includes procurement of new air-to-air missiles that "can engage threats from short, medium and long ranges, and that will be compatible with Canada's modern future fighter fleet".
The RCAF operates ground-based Boeing F/A-18 Hornets, known locally as the CF-188 or CF-18. In March, Canada announced plans to purchase 88 Lockheed Martin F-35A Lightning IIs, selecting the fifth-generation strike fighters to modernise its fleet over Saab's Gripen E.
The government also says it will improve ground-based aviation support infrastructure at four bases in the region and build a new aerospace monitoring network, dubbed the Northern Approaches Surveillance system.
Command and control systems, including radio and satellite communications, will also receive an upgrade.
NORAD's top officer, US Air Force General Glen VanHerck, praised the announcement, saying "investment in domain awareness and enhanced-resilient command-and-control capabilities, coupled with cutting-edge research and development, will strongly position NORAD to detect and understand potential threats faster".