Amid a global boom in demand for precision-guided munitions spurred by the war in Ukraine, the defence wing of German manufacturer Diehl sees opportunity to provide European forces with weapons made in Europe.
"Our business was running already quite well before the war," Diehl Defence chief executive Helmut Rauch said at the Paris air show.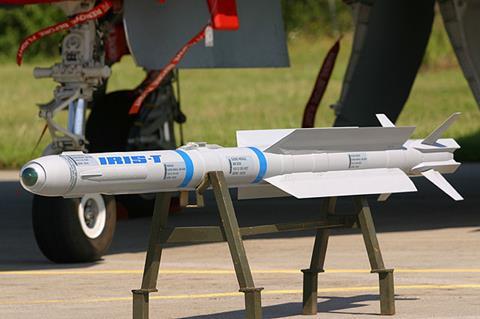 Diehl is best known for its IRIS-T line of missiles, available for both air-to-air combat and ground-based air defence.
The high-intensity combat seen in Ukraine has reinvigorated interest in advanced air defence capabilities, producing new sales for Diehl.
"Based on the security and safety situation in Europe, based on the war in Ukraine, our business is increasing, there is no doubt about it," Rauch says.
Governments in Europe, North America and the Indo-Pacific are embarking on major expansions of defence spending, with many focused on building greater stocks of precision munitions.
In the USA, Raytheon Technologies and Lockheed Martin are expanding production capacity for existing systems and developing new weapons. Australia is attempting to build a domestic industrial base to eventually produce munition components at home.
Europe, according to Rauch, is in the more enviable position of having mature producers like Diehl already churning out advanced weapon systems.
"I think it's very important to have these high-tech companies in Europe," he says. "The capacity in the United States is limited, and if you look to the worldwide situation, I think the capacity in the US at the moment is not big enough."
Rauch is not alone in that view. One year ago at the 2022 Farnborough air show in the UK, Raytheon's head of missile and defence division Wes Kremer warned that munition consumption rates observed in Ukraine would quickly deplete existing NATO stocks, and likely outstrip new production capacity.
War games of a Taiwan invasion scenario conducted by Washington-based Center for Strategic and International Studies in 2022 found precision anti-ship missiles would be essential in defeating any incursion across the strait from mainland China.
Rauch thinks the evidence makes a strong case for increasing local munitions production in Europe, while strengthening transatlantic cooperation. In a period of growing defence needs and constrained financial resources, collaboration between European governments also has an important role to play, Rauch says.
He notes the IRIS-T was originally developed by a partnership of six European countries: Germany, Italy, Spain, Greece, Norway and Sweden.
Berlin has sent the IRIS-T Surface Launched (SL) missile air defence system to Ukraine, where it is seeing combat service alongside Raytheon's Patriot and the joint Kongsberg-Raytheon NASAMS air defence platforms, among others.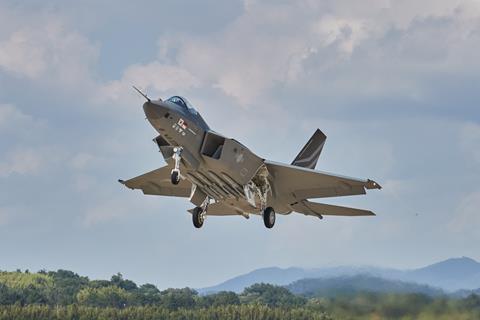 Diehl is also working with the government of South Korea to integrate the air-launched IRIS-T variant into the Korea Aerospace Industries KF-21 multi-role fighter. The missile has also been integrated into several other fighters, including the Eurofighter Typhoon, Saab Gripen, Lockheed F-16, Boeing EF-18G, Northrop F-5 and Panavia Tornado.
However, it is ground-based systems that represent the greatest opportunity for Diehl, Rauch says. The company already offers IRIS-T SL in short- and medium-range variants, with an extended range SLX missile under development with a range of 80km (50 miles).
Diehl is also developing what Rauch calls a "micro-missile" that will offer a cost-effective solution for precision weaponry.