NATO has hailed the collaborative approach taken by six nations to address a critical shortfall in the availability of non-US air-to-air refuelling assets, after a first pooled tanker arrived at Eindhoven air base in the Netherlands.
A multinational unit formed with personnel from Belgium, the Czech Republic, Germany, Luxembourg, the Netherlands and Norway will operate an eight-strong fleet of Airbus Defence & Space A330 multi-role tanker transports (MRTTs) via an initiative launched by the European Defence Agency (EDA) in 2012.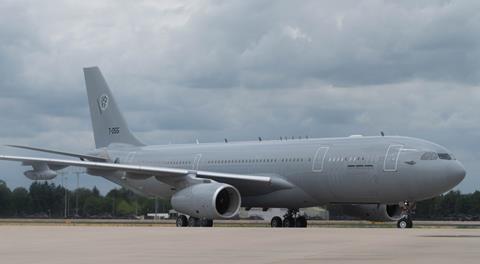 An acquisition via Europe's OCCAR defence procurement agency was launched after the lack of dedicated tanker aircraft among European NATO nations was highlighted during the Alliance-led Operation Unified Protector campaign over Libya the previous year.
A first tanker/transport for the NATO Multinational MRTT Fleet (MMF) arrived in Eindhoven on 30 June, following a transfer from Airbus's Getafe modification site near Madrid. The aircraft carries the registration T-055.
"This is a prime example of European defence cooperation done in close coordination with NATO, which shows that once a capability shortfall has been jointly identified, European nations can pull together, work on a common project aimed at filling the gap, and eventually deliver," says EDA chief executive Jiri Sedivy. "It's pooling and sharing at its best," he adds.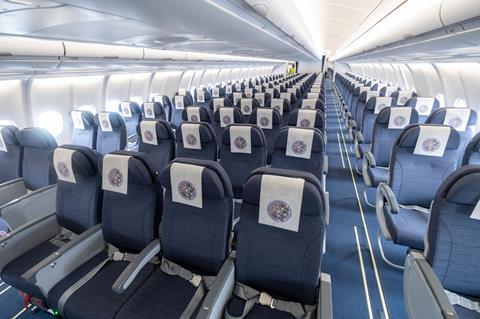 "The aircraft can help respond to crises such as the Covid-19 emergency, by moving medical supplies and conducting medical evacuations. However, the fleet will probably have the most profound impact within the air-to-air refuelling mission, an area where historically many European allies have lacked capacity," says NATO assistant secretary general for defence investment Camille Grand. "Therefore, the MRTT fleet will help contribute to a fairer transatlantic burden-sharing at NATO."
Supplied in a 200-seat passenger configuration, the MMF's Rolls-Royce Trent 772-powered A330s feature underwing hose-and-drogue refuelling pods and a boom installed beneath the rear fuselage.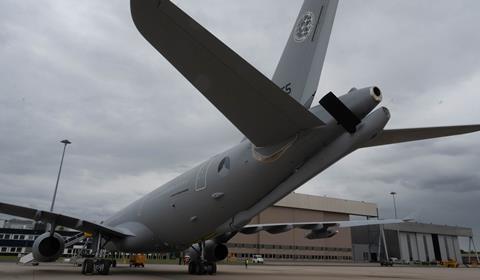 A second A330 is due for arrival in July, with deliveries to continue at roughly six-month intervals until all eight ordered examples are in use before the end of 2024.
Five aircraft will operate from the MMF's main operating base in Eindhoven, with the other three to be located in Cologne. If further options are exercised, the pooled fleet could eventually be increased to 11 aircraft.