The Northrop Grumman MQ-4C Triton UAS has started its first deployment, joining a US Navy (USN) squadron at Andersen AFB in Guam.
A pair of MQ-4Cs reached Guam on 26 January, and will be operated as part of an early operational capability (EOC), says the USN. The EOC will inform a concept of operations for the type.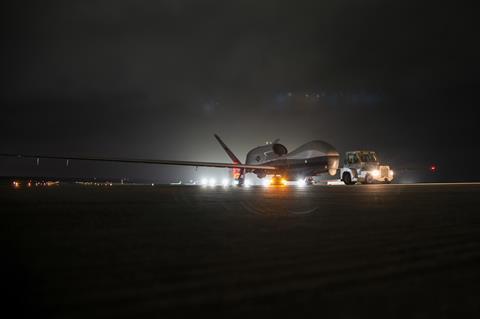 The aircraft are part of the USN VUP-19 unit, the first squadron to operate the type.
"The introduction of MQ-4C Triton to the Seventh Fleet area of operations expands the reach of the US Navy's maritime patrol and reconnaissance force in the Western Pacific," says teh service's Captain Matt Rutherford.
"Coupling the capabilities of the MQ-4C with the proven performance of [Boeing] P-8, [Lockheed Martin] P-3 and EP-3 will enable improved maritime domain awareness in support of regional and national security objectives."
Initial operational capability includes four aircraft with the ability to support 24/7 operations.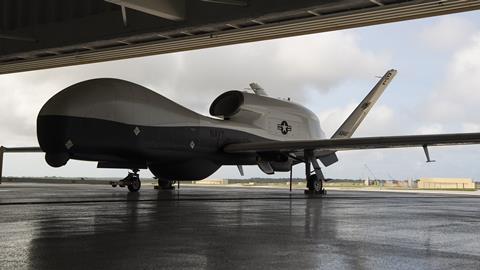 The USN's programme of record is 70 MQ-4Cs, including a pair of test aircraft.
The Royal Australian Air Force also plans to obtain six MQ-4Cs to complement its P-8 Poseidion maritime patrol aircraft.
In addition, South Korea received its first of four RQ-4 Block 30s in December 2019, while Tokyo plans to operate three RQ-4 Block 30s.