Berlin has approved a contract for sensor house Hensoldt to complete development, production and integration work on an active electronically scanned array (AESA) radar for its air force fleet of Eurofighter combat aircraft.
"With this decision, Germany is taking on a pioneering role in the field of key technology for the Eurofighter for the first time," says Hensoldt chief executive Thomas Mueller.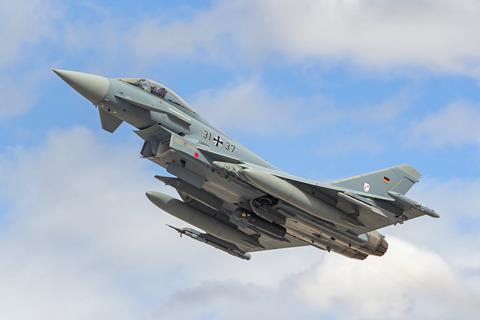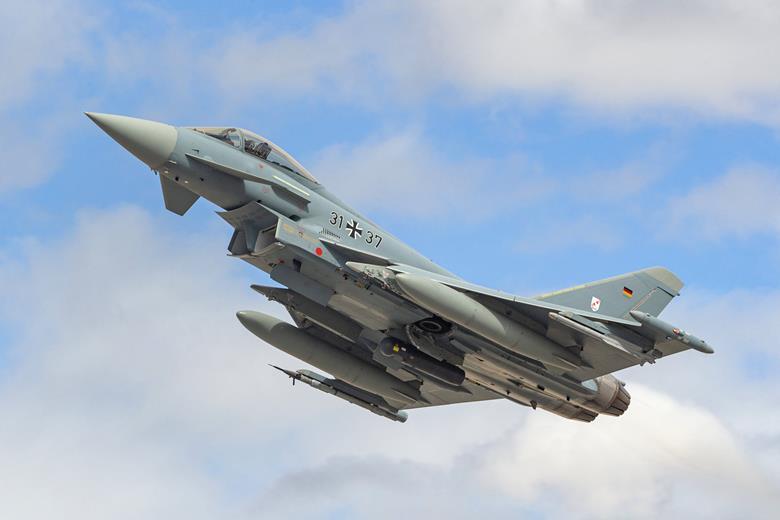 Announced by the German government's budget committee on 17 June, the deal for Mk1 AESA sensors is worth more than €1.5 billion ($1.7 billion) to Hensoldt. "In contrast to the development of the radar to date in a consortium under British leadership", the company notes that it will assume full design authority for the system.
"This will create high-tech jobs in Germany and give the Bundeswehr the equipment it needs to respond to new threats," Mueller says. "In addition, it is a signal for Europe that Germany is investing in a technology that is of crucial importance for European defence cooperation."
Hensoldt expects the business to create another 400 jobs at its Ulm site in Bavaria. Meanwhile, Airbus Defence & Space will be responsible for equipment design supporting the installation.
Speaking the day before the confirmation, Airbus Defence & Space chief executive Dirk Hoke hinted at the step.
"On the German side, we see strong support to accelerate the project of the electronic radar for Eurofighter," he said during a lecture webcast by the Royal Aeronautical Society. Hoke also hopes that Berlin will place a Project Quadriga contract before year-end to supply the Luftwaffe with another 38 of the aircraft.
Germany's commitment makes it the first of the four core Eurofighter partner nations – also including Italy, Spain and the UK – to fund AESA production and integration for its fleet. Export customers Kuwait and Qatar are also acquiring AESA technology, with their Typhoons to have Captor-E sensors developed by the Leonardo UK-led Euroradar consortium.
The UK, meanwhile, continues to work on a development of Captor-E for future integration with some of the Royal Air Force's Typhoons.