Germany is to pursue a split order for the replacement of its Panavia Tornado combat aircraft, selecting both European and US models for the requirement.
Defence minister Annegret Kramp-Karrenbauer has written to the German parliament informing them of the government's intention, according to the DPA news agency.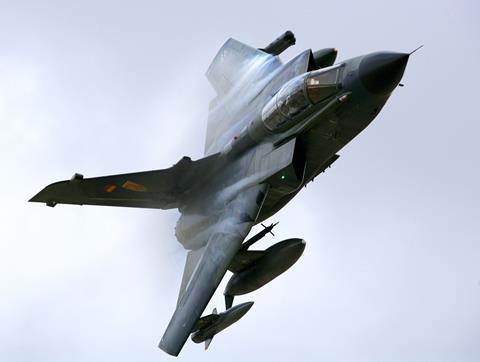 Berlin intends to purchase 30 F/A-18E/F Super Hornets to carry nuclear payloads, plus 15 EA-18G Growler electronic warfare aircraft.
In addition, Kramp-Karrenbauer says it will acquire 93 Eurofighters. While 55 of these will be Tornado replacements, an additional 38 aircraft are likely to be covered by its Quadriga project to replace the Tranche 1 Eurofighters in the Luftwaffe's fleet.
The decision is likely to attract political criticism, both from the SPD party – part of the coalition government – and from Germany's trade unions which are opposed to a split buy on industrial grounds.
However, the lack of an electronic-attack Eurofighter variant and the need to carry US nuclear weapons have likely tipped the decision in favour of the Boeing aircraft.