Latin America has the smallest number of active military aircraft by region, according to our annual World Air Forces directory rankings, with its militaries accounting for just over 6% of the approaching 54,000-strong global total.
But when it comes to dedicated combat aircraft, this disparity is even more accentuated, with its total representing just a 3.3% share of the almost 14,600 assets in this category.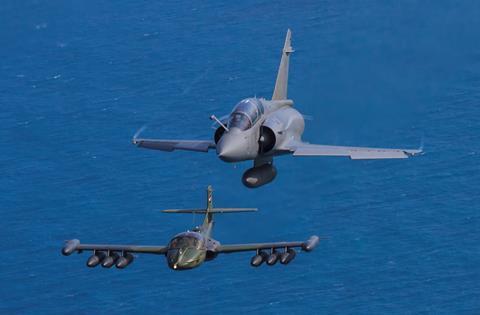 We assess the current shape of the region's fighter fleet, which would have been in the spotlight during the now cancelled FIDAE air show in Santiago, Chile.
Drawing on the latest Cirium fleets data, the 14 nations included in our review can call on some 459 active fighters and light-attack aircraft, the oldest of which have been in use for more than 40 years.
In-service assets include the Cessna A-37, Douglas A-4 and Israel Aerospace Industries' (IAI's) Cheetah and Kfir: types no longer flown in any other region. Another vintage type – the Northrop F-5 – remains in service with the air forces of Brazil, Chile, Honduras and Mexico. Younger fast-jet models include the Dassault Mirage 2000 and Lockheed Martin F-16.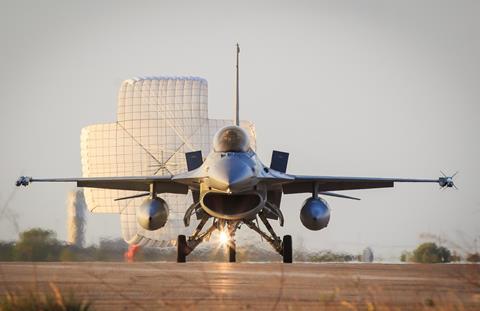 Russian-built types have a minor foothold, with a combined total of 69 RAC MiG- and Sukhoi-series fighters and ground-attack aircraft employed by Cuba, Peru and Venezuela. Representing only a 15% share of the total regional fleet, these include the MiG-21, MiG-23 and MiG-29, along with the Su-25 and Su-30.
Using Cirium data, our top 10 listing of active combat aircraft types in Latin America shows that the venerable A-37 and Embraer's EMB-312 and EMB-314/A-29 turboprops are the most numerous, with 66 of each type flown by five and four nations, respectively. Some 58 F-5s are in use, followed by 51 F-16s employed by Chile (35) and Venezuela (16). With 43 examples in service, the fifth-ranked AMX is flown by Brazil, whose defence champion, Embraer, developed the light-attack model in partnership with Italian industry.
In terms of regional balance, Brazil's 120 combat aircraft represent a 26.1% market share. This is more than twice the 59 used by Colombia (12.9%). In ranking order, Chile, Peru, Cuba, Venezuela, Mexico and Argentina account for between 9.6% and 7% each, with El Salvador and Honduras both near 3%. The remaining nations – Ecuador, the Dominican Republic, Uruguay and Guatemala – have single-digit combat aircraft fleets, Cirium shows.
LIMITED PROCUREMENT
Due to the weak condition of many Latin American economies military procurement budgets are severely constrained, and aged combat types will be expected fly on without the short-term prospect of replacement.
Brazil's air force is the lone exception, with an ongoing purchase of 36 Gripen E/F fighters via Saab also involving the Swedish company's in-country partner, Embraer. The deal is worth approximately $4.5 billion.
Saab late last year handed over its Brazilian customer's first example of the new model, which remains in Sweden for operational testing. First flown last August in a temporary Brazilian flag-inspired livery, aircraft 39-6001 is the first of 28 single-seaters on order.
Initial deliveries to Anapolis air base are scheduled to commence in 2021, with operational use to follow from around 2023.
To be operated under the local designation F-39, the nation's Gripen fleet will also include eight combat-capable, two-seat F models, the development of which is being led by Brazil. Saab has previously outlined its belief that its launch export buyer for the new-generation type – 60 of which are also being acquired by Sweden – could eventually require another two similar-sized batches.
Embraer will perform the final assembly of part of the initial batch, and could also play a key role in promoting additional sales of the Gripen E/F in Latin America. Colombia – which currently flies ageing A-37 and Kfir jets – is considered one potential future buyer.
Cirium data shows that the only other outstanding combat aircraft order in the Latin America region is a single remaining FMA IA-63 Pampa from a six-unit order for Argentina's air force. Korea Aerospace Industries and Leonardo have also promoted their respective F/A-50 and M-346FA to Buenos Aires, although no order has been secured.