Military airframer Lockheed Martin says it will not complete flight testing and certification on the series of F-35 upgrades known as Technical Refresh-3 (TR-3) until the second quarter of 2024.
Company executives, including chief executive James Taiclet, had previously expressed optimism the package of communications and data processing improvements could be ready by December.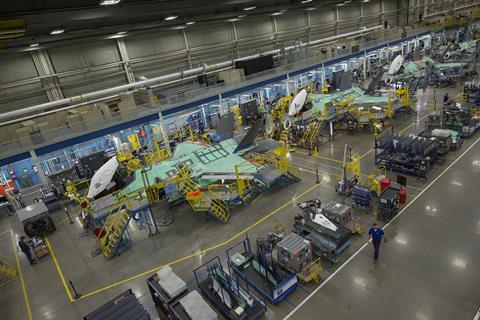 However, on 6 September the company confirmed it will miss that goal by at least four months.
"We have updated our F-35 TR-3 schedule projections with a first TR-3 aircraft delivery between April and June 2024," Lockheed says.
The source of the latest delay is apparently the jet's new integrated core processor, which is being produced by L3Harris. Lockheed says its subcontractor has experienced "unexpected challenges" with hardware and software development, component and system integration testing and system qualification testing.
The result will be a significant hit to the Lockheed's F-35 delivery figures for both 2023 and 2024. The US Department of Defense, which is the largest F-35 customer, stopped accepting deliveries of new aircraft in the TR-3 configuration until the system is certificated.
Belgium has followed suit, with the defence ministry in Brussels describing the Pentagon's move as a "completely logical decision that also applies to Belgium".
Lockheed says it now expects to deliver just 97 F-35s in 2023, all in the older TR-2 configuration that the Pentagon is still accepting.
"We are continuing aircraft production at a rate of 156 per year while simultaneously working to finalise TR-3 software development and testing," the company says. "We remain focused on receiving the necessary hardware from our suppliers to deliver this critical combat capability for the F-35."
Lockheed has set the goal of achieving an annual F-35 production rate of 156 aircraft by 2025. In 2022, Lockheed delivered 141 F-35s.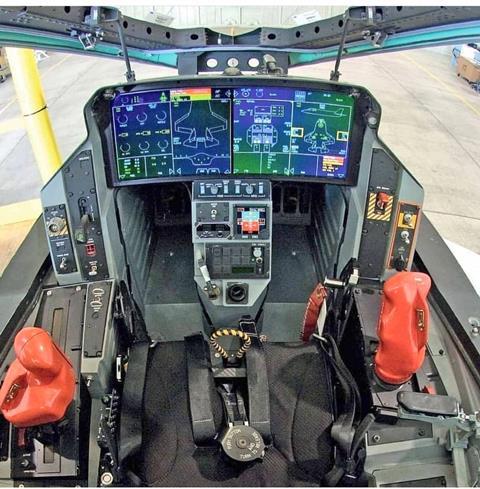 The defence giant says TR-3 certification remains its "number one development priority", with more than 500 personnel and 15 laboratory facilities assigned to the effort.
Taiclet in April described the certification process as being in the "very late innings" – an assessment that has clearly proven premature.
"There have been some delays in some of the hardware and software, but we're really in the very late innings of getting this all together," Taiclet said during Lockheed's first-quarter earnings call.
The delay in rolling out TR-3 has strategic implications for F-35 users, in addition to financial consequences for Lockheed.
"TR-3 is the F-35's critical computer processing electronics upgrade that will continue to provide all our pilots with the capability they need to be successful against any adversary," said US Air Force Lieutenant General Mike Schmidt in January, when the first TR-3 test flight launched.
The TR-3 improvements are essential for the next production variant of the F-35, known as Block 4, which will deliver significantly increased capability to the fighter's weapons, communications and onboard sensors.
However, the latest TR-3 delay will likely not represent a significant setback to the Pentagon in the short-term.
Although Lockheed had previously expressed hope it could deliver the new system by December, the Pentagon's internal assessment predicted a delivery date in 2024 between April and June.

Ryan Finnerty is the Americas defence reporter for FlightGlobal.com and Flight International magazine, covering military aviation and the defence industry. He is a former United States Army officer and previously reported for America's National Public Radio system in New York and Hawaii covering energy, economics and military affairs.
View full Profile