A US Air Force (USAF) Lockheed Martin F-35A Lightning II crashed at Hill AFB in Utah on 19 October at around 18:15 local time.
The aircraft, assigned to the 388th Fighter Wing, crashed at the north end of the base runway, according to service officials. The pilot safely ejected from the aircraft and was recovered by emergency medical personnel.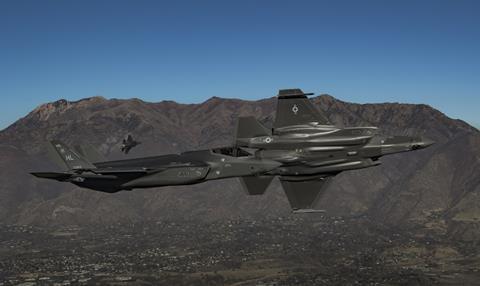 The 388th Fighter Wing says the cause of the crash is not yet known and an investigation is under way.
The command, which describes itself as providing "combat capability to deploy, employ and sustain F-35As worldwide", also operates a weapons test range at the Utah air base. The wing operates 78 F-35As, according to its website, and also oversees the USAF's F-35 flight-demonstration team.
In late July, the USAF grounded much of its F-35 fleet over concerns about explosive cartridges in the jets' Martin-Baker ejection seat. The issue was not specific to the F-35 type. The service resumed normal operations in August.