A new variant of the AVIC Guizhou JL-9 Mountain Eagle advanced jet trainer modified to train naval pilots has conducted its maiden flight.
The debut, which had been expected for some weeks, came to light on social media accounts in China.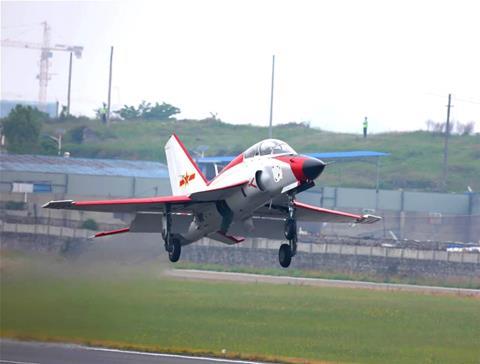 Visually there is little to set the aircraft apart from the baseline JL-9, apart from extensions to its wingtips and modest changes at the base of the tail.
Notably for a model designed to train aircraft carrier pilots, the new JL-9 lacks a tailhook. Online speculation suggests that the aircraft will never be developed to land on an aircraft carrier, but be used solely for the land-based training of naval pilots.
In an image released of the first flight activity on Chinese state television, a patch on a pilot's uniform suggests the name of the new variant is "Sword Fish."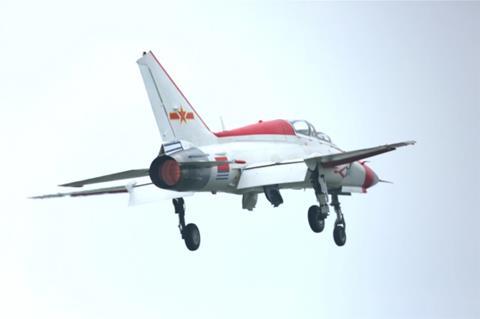 The People's Liberation Army Navy (PLAN) has two aircraft carriers: the CNS Liaoning and the CNS Shandong.
The PLAN operates a copy of the Sukhoi Su-33, the Shenyang J-15, from both vessels. Work is underway on a new carrier aircraft, potentially to accommodate a version of AVIC's FC-31 fighter.