The UK Royal Air Force (RAF) has expanded its contribution to a national effort to counter illegal immigration across the English Channel from France, with two of its surveillance types having been involved within recent days.
On 13 August, the Ministry of Defence announced the use of a Boeing P-8A Poseidon MRA1 maritime patrol aircraft in support of UK Border Force operations.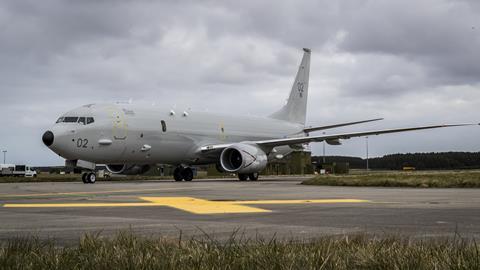 The 737NG-derived platform was deployed to the south coast of England from its current operating base at RAF Kinloss in Scotland.
"This is part of a package of assistance from the Ministry of Defence to the Home Office as they tackle small boats crossing in the Channel," it says.
The MoD had four days earlier announced the involvement of an Airbus Defence & Space A400M tactical transport, which assisted during visual searches for migrant boats. Its 13 August statement also confirms the contribution being made by RAF Beechcraft King Air 350-based Shadow R1 surveillance aircraft. Flight tracking websites show the type as having been active around Dover in Kent since 10 August, operating from RAF Waddington in Lincolnshire.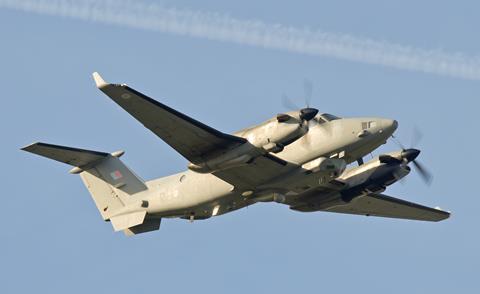 "Both the P-8 Poseidon and Shadow R1 will provide further essential support over the coming weeks, subject to weather conditions and the Border Force's requirements," the MoD says. "The aircraft will track vessels and pass information to the Border Force, who will then take any appropriate further action," it adds.
Each platform carries surveillance equipment including an electro-optical/infrared sensor, along with onboard mission system operators.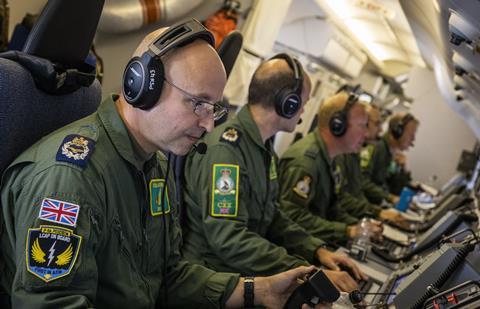 Group Captain Chris Layden, station commander of the RAF's Lossiemouth base – which will from later this year house the service's eventually nine-strong P-8A fleet – says: "The aircraft has significant range and endurance, as well as the ability to support command and control and search and rescue operations, should the Border Force or UK Coastguard require it."
The twinjet made its operational debut in UK service on 3 August, when one of 120 Sqn's current two examples was used to track a Russian navy vessel in the North Sea.