Tokyo's growing geopolitical concerns will see it make continued investments in its military, including updates to airpower capabilities.
Tokyo's 2020 Defense of Japan white paper notes that the existing order in the Asia-Pacific is becoming increasingly uncertain, and that "inter-state competition is becoming prominent across the political, economic, and military realms".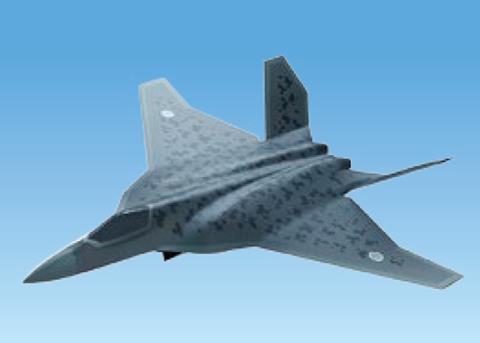 The paper covers all aspects of Japan's military environment, and clearly shows that its primary worries are China, Russia, and North Korea.
It observes the sharp rise of Beijing's defence budget, which it notes has grown 44-fold in the last 30 years to CNY1.3 trillion ($181 billion) in 2020, far outstripping Tokyo's own defence spending of JPY5.1 trillion ($47.6 billion).
"Military powers with high quality and quantity are concentrated in Japan's surroundings, where clear trends such as further military build-up and an increase in military activities are observed," says the white paper.
It notes that Japanese fighters are increasingly called upon to intercept intruding aircraft from both China and Russia. In the 2019 fiscal year, which ran to 31 March 2021, the Japan Air Self Defense Force (JASDF) scrambled 947 times to deal with Chinese or Russian interlopers, and that the number of such intrusions has risen sharply in the last decade.
Recent Chinese aircraft types intercepted include the Xian H-6 bomber and Sukhoi Su-30. Russian types include the Tupolev Tu-95 Bear, and advanced types such as the Su-34 and Su-35.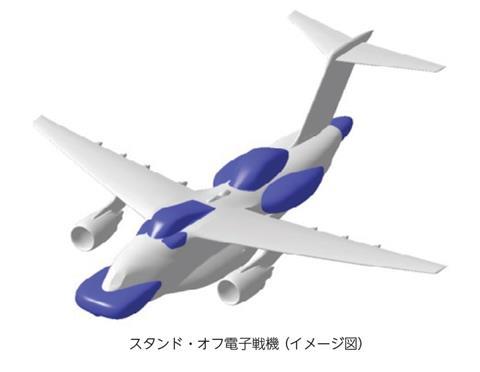 Tokyo outlined several priorities during the 2020 fiscal year intended to beef up its own capabilities, including the development of a new standoff electronic warfare (EW) aircraft.
The report contains a conceptual image of a C-2 with equipment fairings as well as a heavily modified nose and tail, with the caption "stand-off electronic warfare" system. In 2018, it emerged that Japan had modified a Kawasaki C-2 for experimental work as an EW platform.
One attraction Tokyo sees with the Lockheed Martin F-35 — of which it is committed to acquiring more of — is its "superior electronic protection." Some of the JASDF's Boeing F-15Cs will see upgrades related to EW protection.
Other priorities include procuring three additional P-1 maritime patrol aircraft, seven Sikorsky SH-60K helicopters, and continued work on the JS Izumo to allow shipboard operations with the F-35B. Cirium fleets data shows that Tokyo operates 17 F-35As, with plans to acquire about 129 more – of which 42 will be STOVL (short take-off and vertical landing) F-35Bs.
Tokyo reiterated its commitment to developing the Future Fighter to replace the Mitsubishi F-2 in the 2030s, and stressed this programme's importance to Japan's industrial base. It is also wants the Future Fighter to be easily adaptable through upgrades, with an emphasis on domestic infrastructure for the type's sustainment.