Tokyo hopes to start building the prototype of its Future Fighter in 2024, according to local media reports in Japan.
Citing documents from Japan's defence ministry, the reports state that mass production of the new fighter will commence in 2031.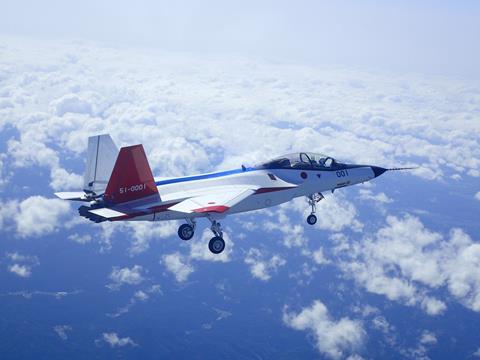 The new fighter will be deployed in 2035, when the Mitsubishi F-2 will be due for retirement.
Japan's Acquisition Technology & Logistics Agency recently told FlightGlobal that it is still looking at working with the UK and the USA on the programme, with a decision on the basic framework of international cooperation ready for the draft budget for JFY2021 – Japan's 2021 fiscal year – which will run from 1 April 2021.
The Future Fighter will be a fresh design, as opposed to an update of an older design, namely Lockheed Martin's offer of a heavily updated version of the F-22 that is equipped with technologies found on the F-35.