It's budget season in Washington, which means political jockeying amongst members of Congress, senior members of the presidential administration and senior leaders in the uniformed military over the United States' gargantuan defence spending plan.
To DC insiders, this time of year is known as "posture season", a moniker reflecting the inherently political nature of the budgeting process. Military leaders seeking to expand, or at least protect, their existing budgets go before congressional committees to make the case for why their services need additional funding.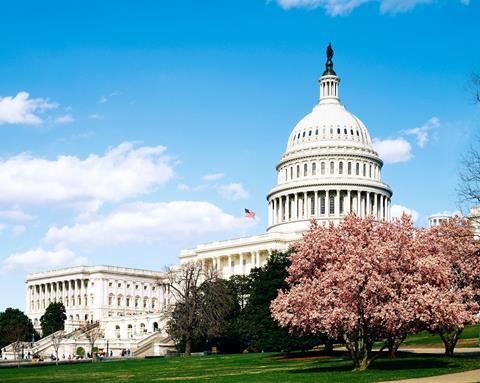 Part of that process is what is known as an "unfunded priorities" report – a list of items that were not included in the administration's official budget request, but which generals think should receive financial support from Congress.
Like the official executive budgetary proposal, unfunded priorities lists are aspirational. Congress has ultimate power to write the final spending plan.
Each service component is required by law to submit an unfunded priorities report within 10 days of the president's budget being submitted to Congress. The process reflects the often adversarial nature of defence budgeting in the USA, in which Congress, civilian leaders in the executive branch, and the uniformed military services may all have different priorities.
This year the US Air Force (USAF), US Navy (USN), US Marine Corps (USMC) and US Coast Guard (USCG) are all asking Congress for more aircraft.
The USAF seeks $921 million to buy seven additional Lockheed Martin F-35A Block 4 Joint Strike Fighters. The service's official fiscal year 2023 budget ask included funds for 33 of the single-engined stealth aircraft.
Air force leaders also want funds to add four Lockheed EC-130J Compass Call electronic warfare aircraft to the current fleet. The service's unfunded priorities list also includes $979 million to procure four Gulfstream G550 business jets, which would be converted by defence contractor L3Harris Technologies.
The USN and USMC also want lawmakers to approve more F-35s for their fleets.
The navy is asking for funds to purchase six more of the carrier-launched F-35C-variant fighters. The sea service's official FY23 budget request included 13 new F-35Cs and 15 of the F-35B short take-off and vertical landing variant for the USMC, which falls under the Department of the Navy.
The navy also is requesting $400 million for two more Northrop Grumman E-2D Advanced Hawkeye command and control aircraft. However, both aircraft requests were prioritised well below more funds for maintenance of the existing fleets of ships and aircraft.
In its separate unfunded priorities list, the USMC notes it would like three additional F-35Bs and three F-35Cs. The service also is asking for $250 million to add two more Sikorsky CH-53K King Stallion heavy lift helicopters, and $253 million to add two more KC-130J tankers. Five were requested in the official budget.
The USCG, which administratively falls under the Department of Homeland Security, also submitted an unfunded priorities report to Congress. The service, which has been increasingly called upon to support national security missions around the globe in recent years, wants funding for an additional HC-130J search and rescue aircraft.
Members of Congress will meet over the coming weeks to debate the administration's proposal and supplemental unfunded priorities lists, but it could be months before a full FY23 spending plan is approved.
The full budget for the current FY22 was only approved in March, despite the fiscal year starting last October. Congress often uses short-term spending packages, known as continuing resolutions, to fund the government ahead of elections or when agreement cannot be reached.