America's special operations forces are set to receive new overhead cover.
The US Special Operations Command (SOCOM) says it expects around July to name the supplier of its next close-air support aircraft, part of a programme called Armed Overwatch.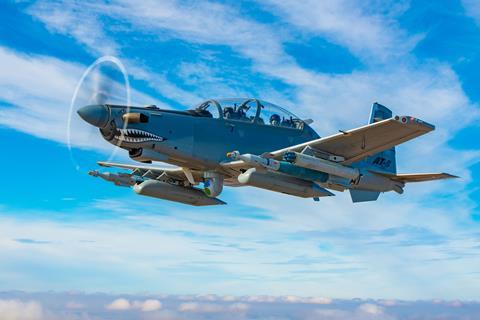 L3Harris, Textron Aviation and Sierra Nevada are finalists in the competition to provide 75 manned, fixed-wing aircraft that can carry out intelligence, surveillance and reconnaissance missions, and provide close-air support to American commandos on the ground.
In the Armed Overwatch solicitation released in 2020, SOCOM noted it is seeking an aircraft that can function in an "austere and permissible environment", meaning the winner does not need to be fast or stealthy; rather it must be rugged, reliable and able to operate from a short runway.
The programme will deliver a replacement for the turboprop Pilatus PC-12 U-28A Draco, which is currently not equipped to provide close-air support to ground troops in combat.

All three designs selected as finalists for Armed Overwatch are small, propeller-driven aircraft. Two competitors, L3Harris-Air Tractor's AT-802U Sky Warden and Textron Aviation's Beechcraft AT-6 Wolverine, feature a single-engined design with a two-seat cockpit.
Sierra Nevada's MC-145B – produced in partnership with Lockheed Martin-owned Polish firm PZL Mielec – is a twin turboprop with a small rear cargo area that adds casualty evacuation and resupply capabilities.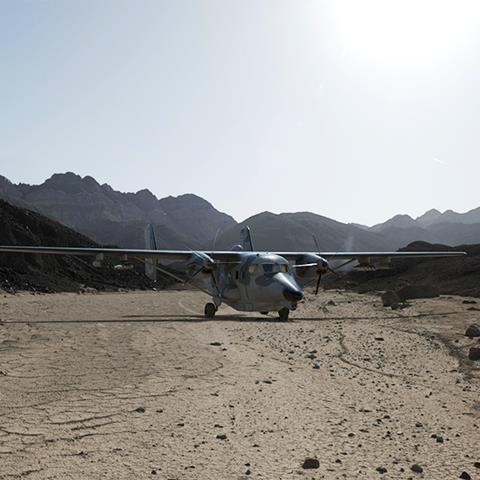 The three competitors conducted demonstration and test flights for SOCOM in summer 2021. SOCOM's Acquisition, Technology and Logistics office is currently in the source-selection phase of the Armed Overwatch project, with a decision expected in July.
Budget documents show the US Department of Defense requested $166 million to purchase six Armed Overwatch aircraft in fiscal year 2022 and $246 million for nine more in FY2023.
SOCOM oversees special operations forces from all branches of the US military and operates its own procurement offices and programmes separate from the rest of the conventional force.
The Armed Overwatch programme is being managed by SOCOM's Program Executive Office for Fixed Wing, which also oversees platforms like Lockheed Martin's AC-130 gunship, various unmanned air systems and air-launched precision strike weapons.