Air Algerie has finalised an order for five Airbus A330-900s and a pair of A350-1000s as part of the carrier's wider fleet modernisation plans
The Algerian operator last month disclosed an agreement to acquire eight CFM International Leap-1B-powered Boeing 737 Max 9s and indicated its intent to take the seven Airbus aircraft as part of an update of its long-haul fleet.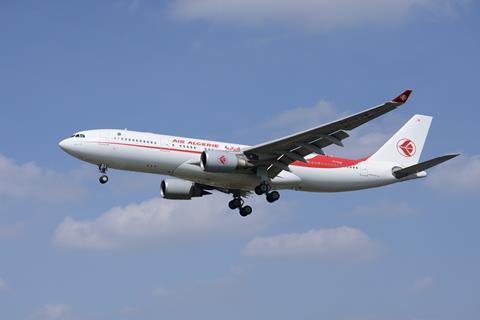 Airbus has now announced the airline has placed a firm order for the seven aircraft. A330-900s are powered by Rolls-Royce Trent 7000 engines, while the A350s feature Trent XWB powerplants.
Air Algerie is already an Airbus operator, deploying eight 263-seat A330-200s on its long-haul services.
No delivery details for the new Airbus aircraft have been disclosed.