Air Atlanta Icelandic has acquired one of British Airways' Boeing 747-400 full flight simulators following the retirement of the type from the UK carrier's fleet last year.
Under a related agreement, the simulator will remain at BA's Global Learning Academy at London Heathrow where the flag carrier's engineering team will host, maintain and recertify it for UK and European qualifications.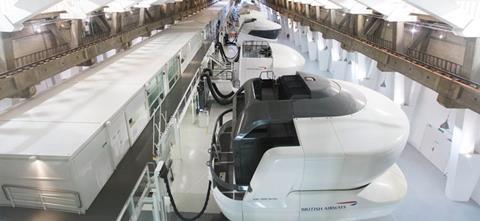 The simulator, which has GE Aviation and Rolls-Royce engine capability, will also be available for hire by other airlines that operate 747 aircraft.
Baldvin Mar Hermannsson, chief executive of the Icelandic airline, says: "With the purchase of the Boeing 747-400 simulator, Air Atlanta Icelandic is looking forward to further expanding its excellent co-operation with British Airways.
"The Atlanta Flight Academy (ATO) will offer Boeing 747-400 type rating as well as with other training modules for both Air Atlanta Icelandic and third-party customers."
BA has three 747-400 full flight simulators at its training centre. The UK carrier decided to retire the type last summer as a result of the changed outlook for air travel following the pandemic outbreak.
Story updated to correct the number of 747-400 full flight simulators at the BA training centre