Start-up discount carrier Avelo Airlines plans to add a second Boeing 737NG to its new operational base at Raleigh-Durham International airport in North Carolina.
The second 737 is being repositioned from another base, allowing Avelo to add three cities to its network – Memphis (Tennessee), Manchester (New Hampshire) and Rochester (New York). Flights between Raleigh-Durham and all three cities will operate twice weekly beginning in June.
"We are very encouraged by the momentum Avelo is experiencing in Raleigh-Durham," says chief executive Andrew Levy.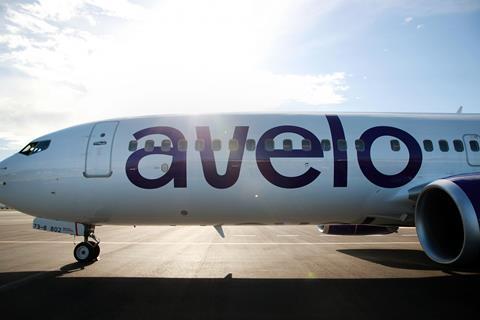 "Avelo is the only airline offering… nonstop flights between the 'research triangle' and these three new cities," the carrier says.
Burbank, California-based Avelo launched in April 2021, targeting underserved airports in communities with limited air service and secondary airports near major urban centres. Three new destinations grow the fledgling ultra-low-cost carrier's network to 40 cities.
Avelo currently operates 14 737NGs, with deliveries of two more expected in the first half of 2023.
The airline opened its base in Raleigh-Durham on 15 February with one 737 and 50 employees. With the second jet, Avelo expects to add 35 employees – and further expand the operational hub moving forward.
"Over the next two years, Avelo plans to base as many as five to seven aircraft [in Raleigh], which will fly hundreds of thousands of customers annually," the airline said in November.
The North Carolina base is Avelo's fifth after Hollywood Burbank airport, Tweed-New Haven airport in Connecticut, Orlando International airport and New Castle airport in Delaware.