Boeing must "get its house in order", by addressing immediate issues such as problems on the 787 production line, before Air Lease would be interested in ordering any new types the airframer plans to develop, the lessor's chief executive John Plueger has warned.
Speaking to investors on a 22 February call, Plueger complained that 787 productions issues seemed to have "mushroomed", directly impacting Air Lease's schedule of deliveries to airline customers.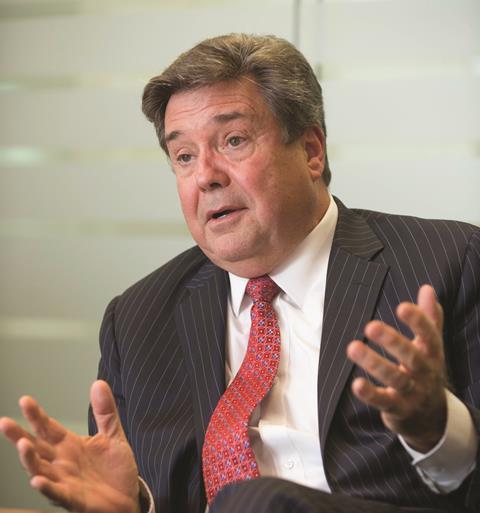 Plueger cited "greater and greater levels" of inspections to the aircraft. "As of yet, today, it is difficult to see a definitive fix that is agreeable by the aviation authorities and all going forward," he says. "I think the goal, of course, is to do a lot of engineering work to determine that the aircraft are on a used-as-is basis."
Deliveries of 787s have been slowed by the pandemic and by special inspections being conducted by Boeing following reports of structural issues with the aft body fuselage section of the aircraft.
Plueger says some of Air Lease's 787s are coming up to being 12 months delayed. He cites as one example a delay to the delivery of a 787 to LOT Polish Airlines last year.
He also warns that while any decision to cancel orders is largely driven by Air Lease's customers, both parties have a right to cancel after a 12-month delivery delay. The lessor is working with its impacted customers and "will take action" as it did with 737 Max orders, he vows, referencing cancellations Air Lease made in 2020.
Fixing issues around the 787 must be prioritised before Boeing seeks to developing new aircraft programmes, Plueger argues.
"The 787 delays are impacting us, as well as the rest of the delivery, the manufacturing process. Boeing has gone through a tremendously difficult time and while they certainly have made a lot of progress, the blunt truth is we need them to fix the remainder of their house first before we have any interest in talking about new aircraft," he says.
Air Lease executive chairman Steven Udvar-Hazy says he doubts that Boeing is in a position to develop a successor to the 737 or a new mid-market type to replace the 757s and 767s as the aviation industry grapples with the "most difficult years" it has faced since the Second World War.
Udvar-Hazy says Boeing has some "very, very tough" decisions to make about where to invest in research and development, and notes that Airbus now has a competent type, in the form of A321LR/XLR, to fill part of the middle-of-the-market gap.