China Aircraft Leasing has agreed to acquire three 2014-vintage Boeing 737-800s from the affiliated Aircraft Recycling International before leasing them to an unnamed Chinese airline.
"Based on the rolling encumbered valuation of the aircraft (obtained from two independent appraisers), the consideration payable by the company to ARI represents a discount ranging from 6.8% to 11.9% against the valuation of the aircraft," the Hong Kong-based lessor says in a filing to the Hong Kong stock exchange.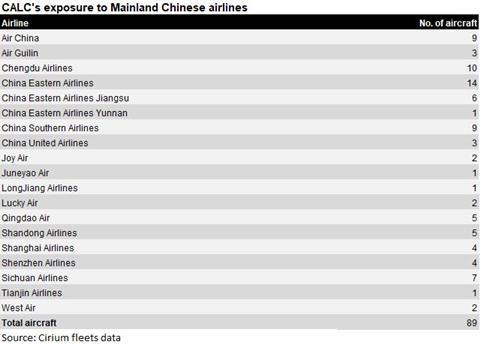 CALC estimates delivery of the aircraft in the second quarter of 2020, adding that they will be placed with the airline client "under long-term leases with reasonable return".
The transaction is conducted via special purposes vehicles, with CALC's Tianjin-based ZJ Tianqing Leasing, ZJ Xuande Leasing and ZJ Yanzai Leasing buying the aircraft from ARI's Irish-incorporated Skylink 2-Aircraft Leasing.
ARI was established by CALC in 2014 and is in the business of aircraft disassembly and aircraft components trading.
Cirium fleets data shows the company already leases aircraft to 19 carriers in mainland China.