The commercial aircraft market should return to something more like its historical balance by 2023, following an accelerated retirement and replacement cycle, in the view of Air Lease executive chairman Steven Udvar-Hazy.
Speaking during a FlightGlobal webinar on 29 April, Udvar-Hazy explained that after the "supercharged" growth seen in the airline industry over the five or six years leading up to the Covid-19 crisis, the aircraft retirements being seen today are often "catch-up" events that would have happened already, absent that unusually strong expansion.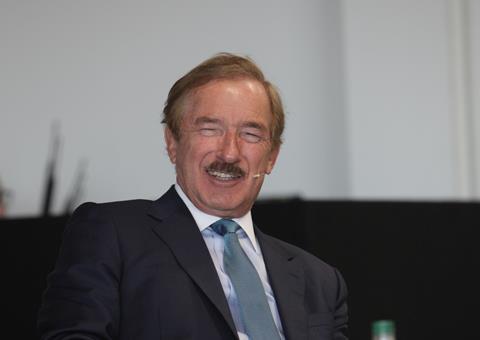 "In our view, there were probably about 4,000 aircraft too many at the end of 2020 that normally, in a relatively stable cycle, would have already been retired," he states. "But the airlines hung on to them because they were very interested in market share, market dominance, and now we have the shock event and airlines had to go back and re-examine what their optimal fleets are."
As fleets are streamlined, the commercial aircraft market will balance out alongside the expected recovery in passenger demand, Udvar-Hazy says.
"The retirement and replacement cycle has been accelerated by the pandemic, and that will continue to play out over the next 24-36 months as more aircraft are retired and we have a lower number of new deliveries from Boeing and Airbus, both on the single aisle and widebody," he states.
"So we should be getting back to equilibrium, hopefully by 2023."
Breaking down the figures, Udvar-Hazy says that based on a 25- to 30-year life-cycle for a Western-built commercial aircraft, "there should be about 800-900 aircraft retired every year" leading up to the crisis, but the actual number was less than half that level.
That is a big contributor to the "surge of retirements" being seen today, he states.
The "first ones to go" have been the older, less-efficient types, Udvar-Hazy notes, "whether they were the last MD-11s, the oldest A300s, the oldest 767s, 757s, single-aisle 737 classics, some of the oldest A320s, A319s".
Widebody aircraft have been most affected, he continues, citing "A380s, 747s, the A340 family", many of which "will never return to service". Unlike most narrowbodies, such aircraft will be retired at a relatively young age, if they are not among the few that are picked up by the freighter-conversion market.
In contrast, "on 787s, A350s, A330neos, we are seeing strength, we are seeing a rapid recovery in lease rates and demand", Udvar-Hazy says.
Cirium fleets data shows there were around 24,000 Airbus and Boeing jets either in service or in storage with commercial airlines as the Covid-19 crisis began.
For more on FlightGlobal's webinar series, visit: flightglobal.com/webinars