Aircraft lessor and MRO provider Dubai Aerospace Enterprise enjoyed a "home-run year" in 2020, chief executive Firoz Tarapore has asserted, as its diversified customer base and strong liquidity position softened the impact of the pandemic.
Pre-tax profits to end-December 2020 declined to $250 million from $413 million in 2019, on the back of weaker earnings from its leasing business. Revenue fell to $1.3 billion from $1.4 billion, while total assets declined to $12.7 billion from $13.5 billion.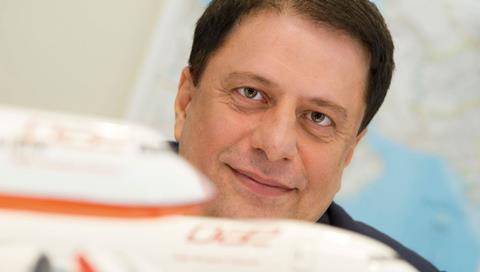 Despite these declines, Tarapore describes the year as "pretty terrific" given the wider challenges faced by the sector, noting that the company increased the number of aircraft on its books and entered into a "very large number of lease transactions" with customers.
While leasing rates fell, so did DAE's cost of finance, offsetting part of the decline. "When we look at the deal, we look at returns, not headline rates… Returns are OK and have not contracted as much as headline lease rates have done," Tarapore said during a 10 February results call.
DAE's liquidity position has, where necessary, enabled it to "assist customers, as warranted, with rent-deferral agreements".
Of the approximately 425 leased aircraft in DAE's fleet, just 12 were impacted by bankruptcies, recapitalisations or similar "airline events" during the year. Tarapore attributes this in part to DAE's diversified airline base, with an average of just 3.2 aircraft per customer. The only carrier to which it has a large exposure is Emirates, which like DAE is ultimately owned by the government of Dubai.
Tarapore asserts that DAE could have signed many more leases in 2020 but opted instead to be "fairly prudent" with new business.
Its heavy presence in the air cargo sector – it is the largest lessor of Boeing 777 freighters – meanwhile helped to balance out some of the weakness in passenger aircraft.
DAE's engineering division in Jordan "stayed open for business for most of 2020" and added five new airline customers. Tarapore adds that the unit "began 2021 with a hangar full of aircraft".
"We look at 2021 with a great degree of optimism," he says, positing that summer 2021 is likely to be an "upside surprise event, from our perspective".
This article was updated on 11 February to correct the size of DAE's portfolio