UK low-cost carrier EasyJet has reached an agreement with Airbus to order a further 157 A320neo-family jets and take purchase rights on 100 more.
Deliveries from the planned order, which is still subject to shareholder approval, would begin in the carrier's 2029 financial year and run for five years.
The proposed firm order covers 101 A321neos and 56 A320neos.
EasyJet currently has 158 Airbus narrowbodies still on order, with deliveries taking place until the end of its 2028 financial year in September 2028.
However, EasyJet has now converted a further 35 of these from the A320neo to the larger A321neo; it will now take 68 A321neos and 90 A320neos over the coming five years.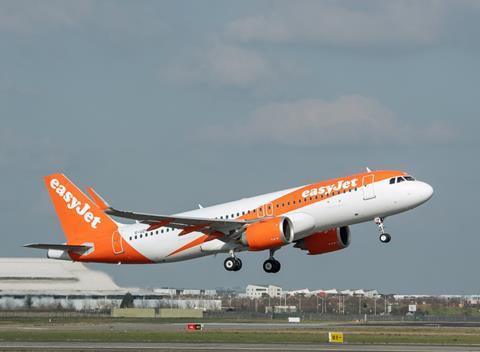 Disclosing the order plan in a trading update issued today, EasyJet chief executive Johan Lundgren said: "This will enable EasyJet's fleet modernisation and growth to continue beyond 2028 while providing substantial benefits including cost efficiencies and sustainability improvements."
With its fresh Airbus order, the carrier aims to replace around half its existing fleet of older-generation A320ceos.
EasyJet has entered "exclusive negotiations" with CFM International, which powers its existing Neo fleet, for the supply of Leap-1A engines for the new order.
The airline hopes to secure shareholder approval for the commitment before the end of the calendar year.
If confirmed, it will increase EasyJet's firm orderbook to 315 aircraft, plus 100 purchase rights, for delivery over the coming decade.
The addition of more of the larger A321neos, together with the replacement of its existing A319 fleet, means EasyJet expects its average aircraft size to increase from 179-seats to a little over 200-seats by 2034.
Under its base-line fleet development plan, EasyJet expects to increase it fleet from 336 today to 464 in 2033.
That plan will see its A319 fleet, which comprises 95 aircraft today, phased out by 2030 and its current generation A320 fleet fall from 172 to 87.
At the same time it will increase its A321neo fleet from 15 to 183 and the number of A320neos from 54 to 194.