UAE carrier Flydubai has cut to 172 the number of Boeing 737 Max aircraft it has on order after cancelling 65 of its firm commitments to the type following a review of its post-pandemic fleet plans.
Flydubai placed a firm order for 75 Max 8 aircraft at the Dubai air show in 2013 and a bigger follow-up order for 175 Max aircraft – a mix of -8, -9 and -10 variants – in December 2017.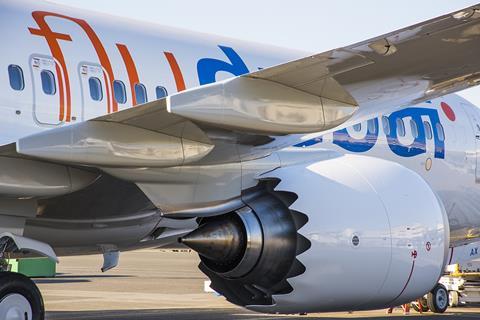 It already operates 13 Max 8 and three Max 9 aircraft, having taken delivery of two more of the type in June as deliveries resumed after the near-two-year grounding of the type.
An airline spokesperson says: "Flydubai has reached an agreement with Boeing and the airline has adjusted its aircraft orders which had been placed in 2013 and 2017. Flydubai will revise down the total number of aircraft it will receive by 65 aircraft to 172 aircraft."
The airline says the change to the order reflects a review of its fleet plans in line with its strategy for the rebuilding of the travel sector following the pandemic and the "changing dynamics" of its route structure.
Flydubai also operates 36 Boeing 737-800s alongside its Max aircraft.